The 2022 Institutional Investor Digital Assets Outlook Survey interviewed 140 institutional investors with a combined $2.6 trillion in assets under control regarding their future in the digital assets industry.
Despite the current down market, roughly three-quarters of participants believe crypto assets are here to stay, indicating that virtual currencies are now widely recognised as an asset class.
According to the survey, 72% of respondents believe digital assets are here to stay, with 86% of those active in crypto and 64% wanting to participate.
Although the long-term attitude remains favourable, the data reveals that the industry's instability dampened investors' expectations of digital assets' potential returns in the next months.
More than half of survey respondents do not anticipate considerable price movement in crypto over the next 12 months, and more than a quarter believe digital assets will see greater losses.
The crypto cold has hampered short-term price appreciation forecasts.
Most respondents believe that cryptocurrencies will ultimately recover. 71% of investors expect digital asset valuations to improve over the long term.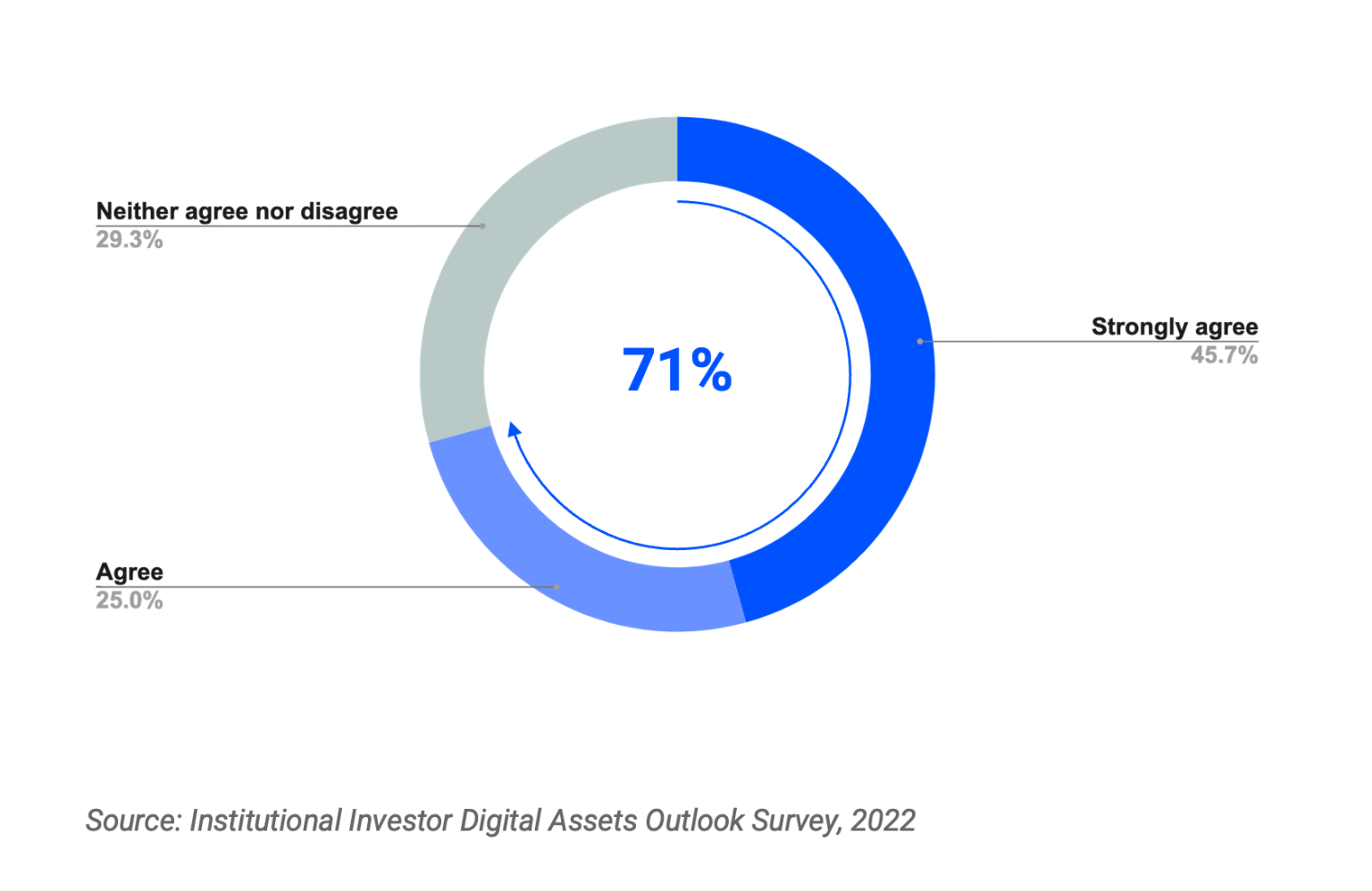 When questioned about their perspective on pricing, 54% of investors responded that they expect crypto prices to stay range bound, while 29% expect them to move lower in the next 12 months.