Litecoin (LTC) is moving against the current market dip caused by the fall of the FTX empire, witnessing substantial gains while maintaining a purchasing push. The 13th-ranked crypto market also has growing anticipation of on-chain activities.
Currently, LTC is trading at $78.94, representing 24-hour gains of almost 28%. On the weekly chart, the asset's value increased by 35%.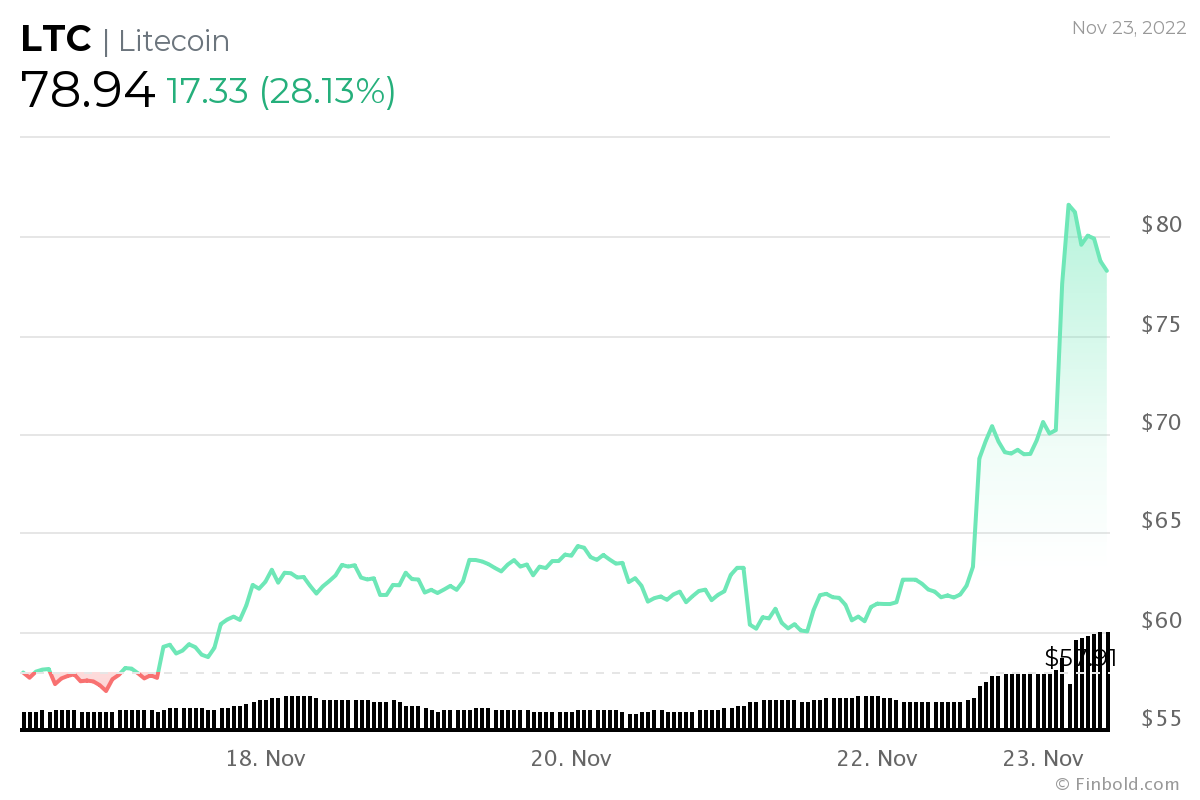 Litecoin's success has pushed the token's value over that of the meme crypto Shiba Inu (SHIB). At the time of writing, the market capitalization of LTCs was at $5.64 billion, an increase of around $1.46 billion in a week, with about $1 billion in capital inflow occurring during the past 24 hours.
Why is Litecoin surging?
The current positive trend in LTC parallels the historical price movement of the asset before the halving occurrences. The asset saw positive momentum months before the August 2015 and August 2019 halvings. The next LTC reduction will occur in August 2023.
Simultaneously, Sanitment analytics indicate that the Litecoin network is seeing a surge in network activity, implying a rise in asset accumulation.
Moreover, the current LTC increases have pushed the asset's price to a new one-year high relative to Bitcoin's (BTC) pricing.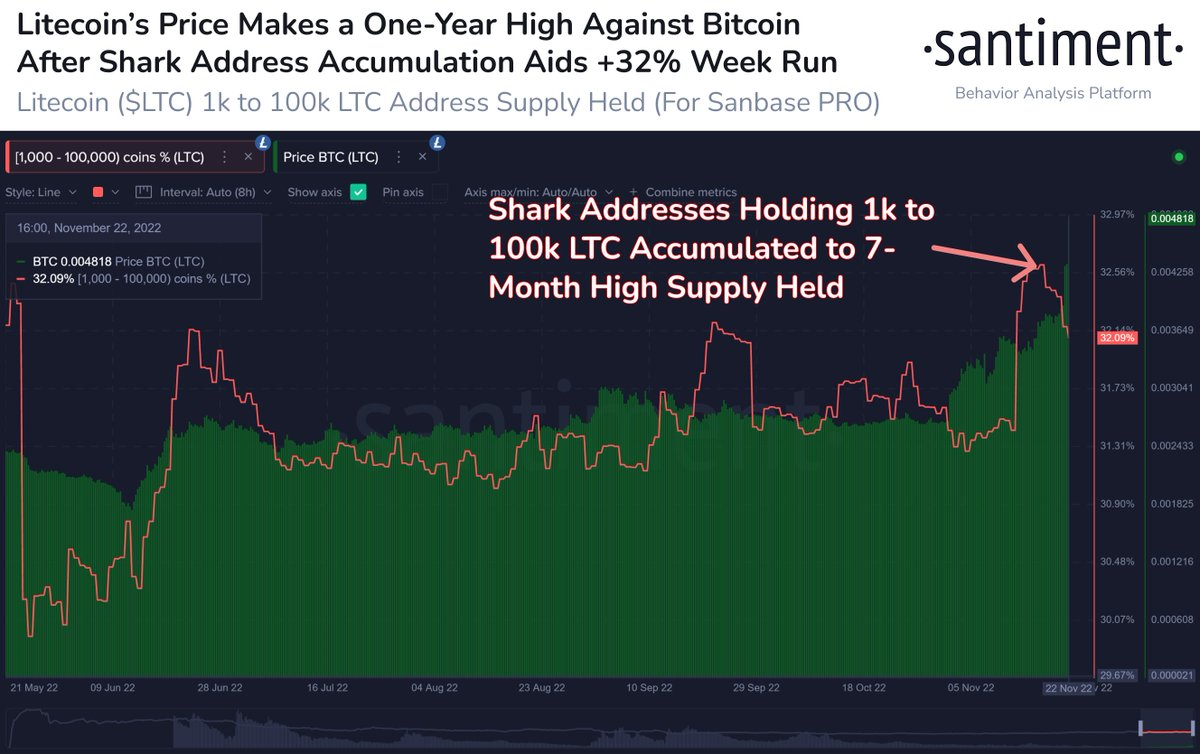 Technical analysis of LTC
The technical analysis of Litecoin further demonstrates the bullish sentiment surrounding the asset. The summary of the daily indicators gathered from TradingView shows a strong buy at 16, comparable to moving averages at 14. At eight, oscillators are in a neutral state.

In addition, Litecoin is currently aiming for the $100 mark, likely to serve as a crucial support level for reclaiming $150. However, the Litecoin community on CoinMarketCap remains gloomy, predicting that the currency would trade for an average of $58.36 on December 31, 2022.
It is important to note that from Litecoin's debut, the token has been referred to as boring. In contrast, economists anticipate an LTC surge as investors seek stability amidst the current crypto market volatility.
As LTC moves against the market, bulls should know the current crypto market dynamics.