The conflict between FTX and Binance CEOs Sam Bankman-Fried and Changpeng Zhao caused crypto prices to plummet and reminded authorities of the need to intervene in the future to prevent such occurrences.
Since CZ officially disclosed Binance's intention to liquidate its FTX Token holdings, investors anticipating a price drop have begun selling their FTT holdings to avoid losses. In a couple of hours, the value of FTT's stock plummeted by 86%, from $22 to $3.00. Bitcoin shed more than 14% to below $16,000, while Solana dropped 44%.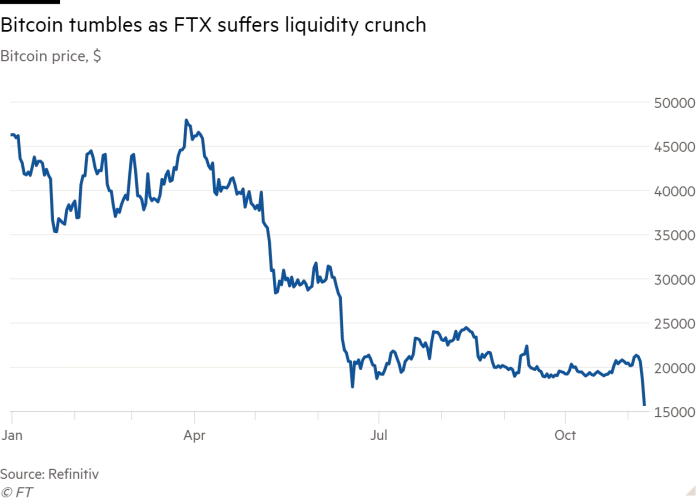 However, the exciting day ended with CZ revealing Binance's intention to buy FTX and SBF approving the transaction. In response, United States Senator Cynthia Lummis emphasised the need for clearer crypto regulations: 
"The recent events that have transpired between FTX and Binance are the clearest example yet of why we need clear rules of the road for digital asset exchanges in the United States."
She emphasised the significance of the Lummis-Gillibrand Responsible Financial Innovation Act, a measure proposed by Senator Lummis that aims to regulate digital assets.
Given the evident influence of crypto entrepreneurs in swaying cryptocurrency prices with only a few tweets, Lummis emphasised: 
"Market manipulation, lending activity, and whether customer funds and assets were appropriately safeguarded are just a few of the many issues my colleagues and I need to consider in the coming days."
CZ disclosed filling Binance's SAFE insurance fund with $1 billion worth of cryptocurrency to accommodate for recent market swings. Still, SBF opted to keep silent during the past 16 hours as of this writing.
As a result of the FTX-Binance debacle, SBF's fortune plummeted by 94%, erasing his title as a billionaire overnight.
Before the news of Binance's acquisition, Bankman-53% of Fried's share in FTX was valued at around $6.2 billion.