Australia has surpassed Asia's total number of crypto ATMs installed, making it the country with the third-largest network of Bitcoin ATMs.
Since the beginning of 2023, Australia has consistently added Bitcoin ATMs, climbing from fifth to third in January alone. Data from Coin ATM Radar confirms that the country has kept up the effort to install more fiat-to-crypto conversion options.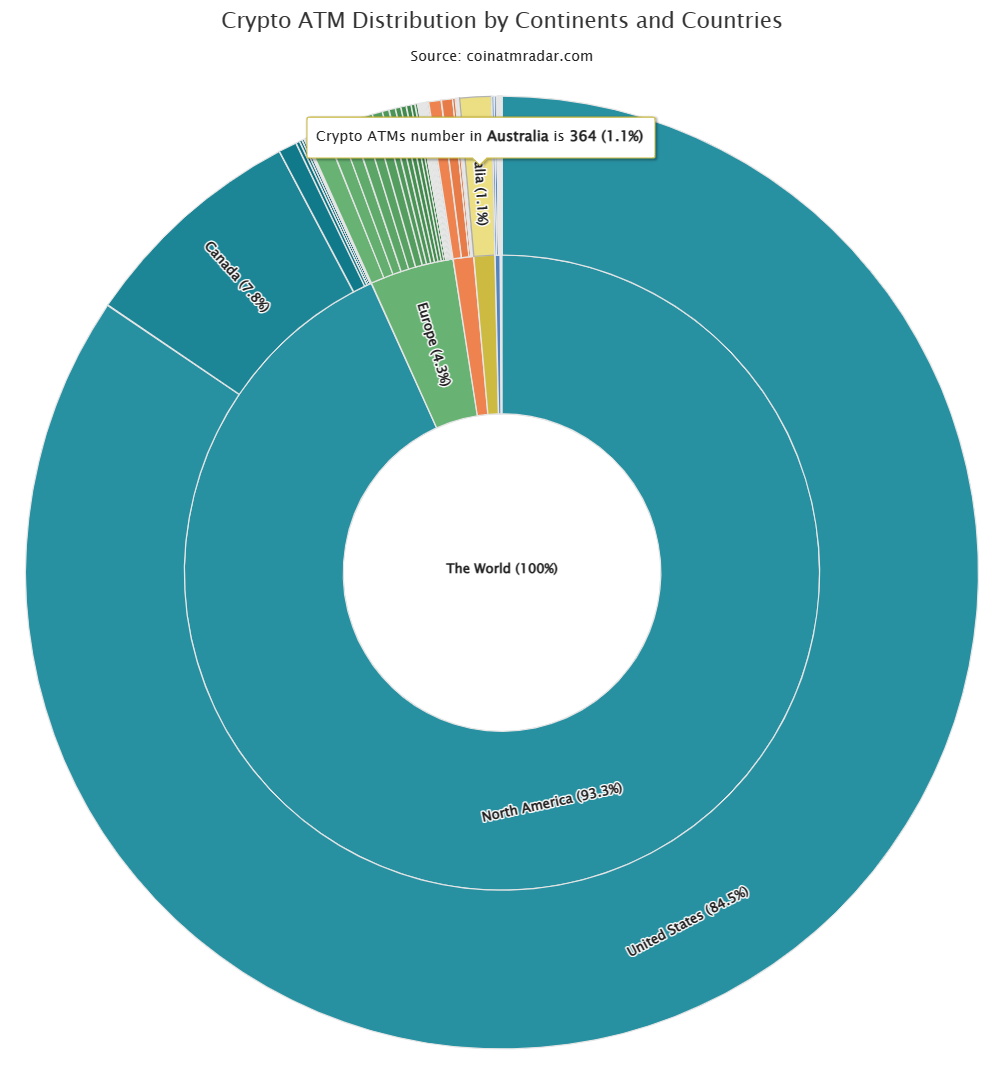 Unlike leading European nations and the United States, which reported a reduction in ATM installations over the last eight months, Australia has consistently added Bitcoin ATMs during this timeline. 
Asia, which includes major economies such as China, Japan, Singapore, and India, hosts 355 crypto machines, representing 1% of the total crypto ATMs installed worldwide. In contrast, after months of additions, Australia recorded 364 crypto ATMs.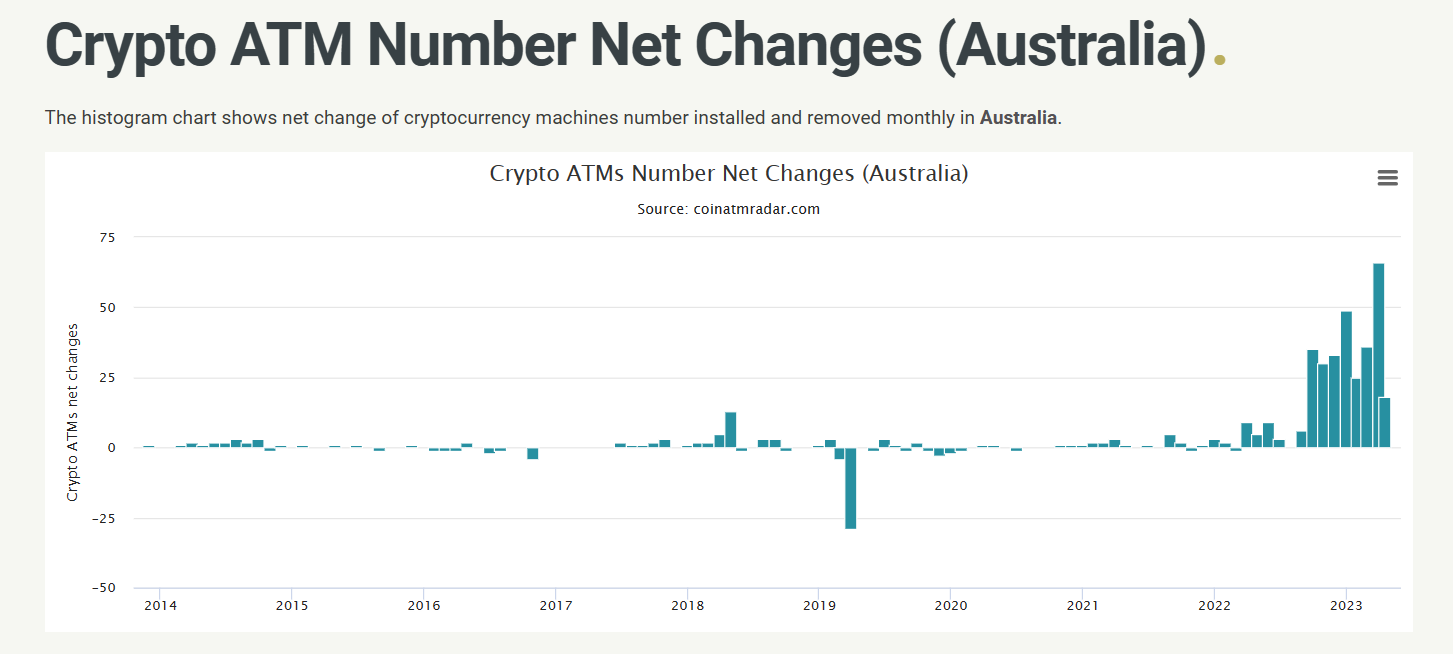 However, worldwide crypto ATM installations have consistently declined, contradicting Australia's crypto ATM growth. In the first two months of 2023, the net cryptocurrency ATMs installed globally were reduced by 412 machines, as reported by Cointelegraph.
Leaked internal documents from Australia's Department of the Treasury revealed that crypto legislation is on the horizon, complementing the country's massive increase in crypto ATMs. 
Consultation open! Today we released the token mapping consultation paper. This consultation is part of a multi step reform agenda to develop an appropriate regulatory setting for the #crypto sector. Read paper & submit views @ https://t.co/4W2msjhP9B @ASIC_Connect @AUSTRAC pic.twitter.com/OGHuZEGvDp

— Australian Treasury (@Treasury_AU) February 2, 2023
The Australian government plans to release consultation papers in the second quarter of 2023. This move seems plausible as the treasury had officially released a token mapping consultation paper, forming the basis of upcoming crypto regulations. 
However, the final submissions to the cabinet will reportedly come later in the year, implying that any crypto legislation decisions will be pushed to 2024.