The Securities and Exchange Commission (SEC) maintains its regulatory stance on cryptocurrency. In doing so, the regulator contributed to the intensification of the so-called stablecoin war.
The move by Paxos to stop minting new BUSD tokens forced capital to run to rival stablecoins such as Tether's USDT, which raised $1 billion within hours of the SEC's crackdown on the crypto-regulated blockchain platform.
Stablecoin War Records New Casualties
According to Bloomberg, trading businesses are abandoning stablecoins USD Coin (USDCD), issued by Circle, and BUSD, issued by Paxos, in favour of Tether's USDT, which is more appealing due to the token being based outside U.S. jurisdiction.
The market share of Tether Holdings Ltd's USDT, the most adopted stablecoin introduced in 2014, has climbed by over $1 billion in the previous twenty-four hours as traders shifted their holdings to this asset.
With the claim that BUSD is an unregistered security with the SEC, the stablecoin leader's market value jumped from $68.5 billion to a new high of $69.5 billion, according to statistics from CoinMarketCap.
The stablecoin behemoth in Hong Kong gives a quick option for investors. Gary Gensler, chairman of the SEC, proposes new criteria for crypto exchanges to obtain further regulatory permission.
Data from DeFi Llama demonstrates that Tether's USDT dominance has increased to 51.23% of the overall market capitalization of the cryptocurrency sector, which is currently $136.9 billion.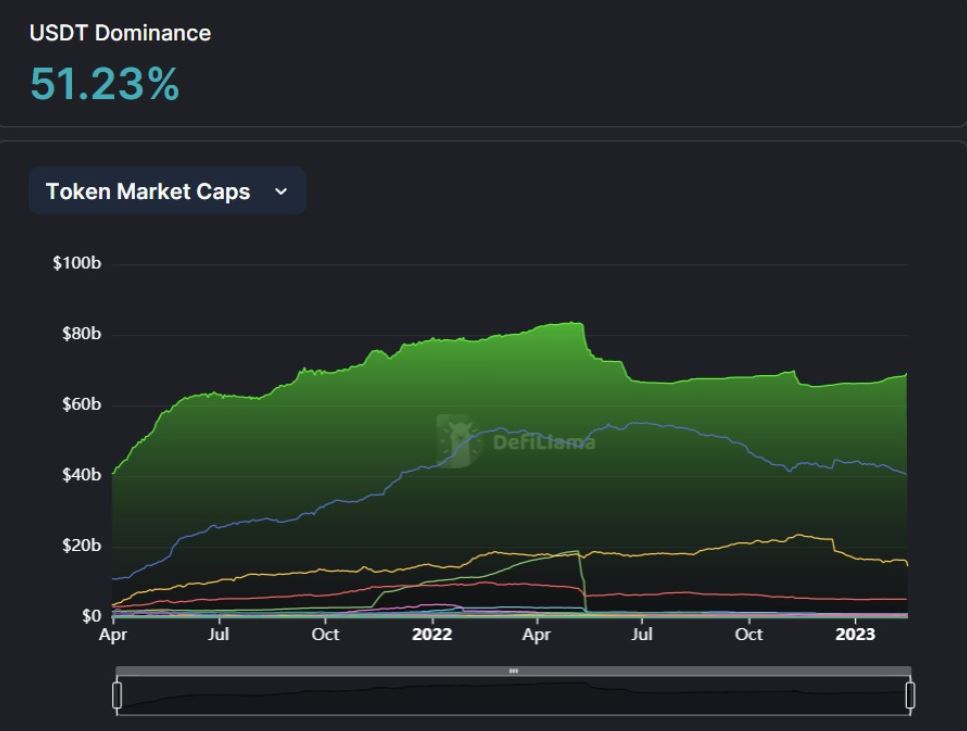 The New Normal For Stablecoins?
According to a recent tweet by Delphi Digital, despite the crypto bear market that dominated the sector in 2022, the whole stablecoin market value is only down -18%, while the total crypto market cap is down -55%.
Decentralised stablecoin assets such as FLX and LQTY have increased by 34% and 24%, respectively after Paxos ceased issuing BUSD. FLX and LQTY are both governance tokens released by Reflexer Finance (RAI) and Liquity Protocol (LUSD).
According to Delphi Digital, Binance has confessed that the BUSD peg was undercollateralized by more than $1 billion three times in 2020 and 2021, but the issue has since been resolved. 68% of the BUSD supply is on the Ethereum (ETH) blockchain, while 32% has been bridged to the BNB chain after the news.
Since early 2023, BUSD liquidity has been gradually declining. Traders sell their BUSD tokens for other stablecoins in the pool of the Ethereum-based Curve protocol to capitalise on its volatility. The pool holds 81% of its reserves in BUSD after a surge to 86% in response to recent SEC news.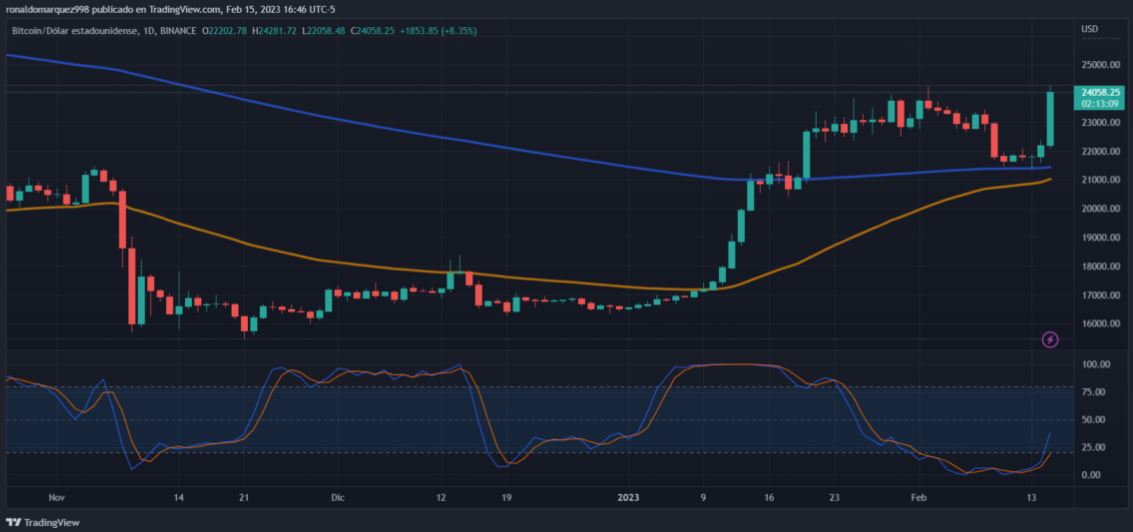 Bitcoin maintained its euphoric response after the publication of inflation data on February 14. Bitcoin is trading over $24,000, gaining 8.4% in only 24 hours and returning to the positive area with a 3.5% jump over the last week.