Coinbase is among the largest US-based crypto exchanges, but is it the best choice for Australian users? Coinbase relaunched in Australia in October 2022 with upgraded features for Australian traders, most notably AUD deposits and withdrawals. Are you considering trading on this platform? This Coinbase Australia review will detail its fee structures, top features, customer support, security, etc.
Coinbase Australia Overview
Coinbase is a global digital crypto exchange founded in 2012 and operates in over one hundred countries, including Australia. Coinbase serves a broader audience by providing many crypto-related products and services. These include tradable digital assets, crypto borrowing and lending services, interest-earning wallets, and a market for trading Non-Fungible Tokens (NFTs). Investors can trade in derivatives markets using the exclusive Coinbase Advanced Trading feature. 
Coinbase Pros & Cons
Pros
The largest US-based exchange with 180+ coins supported
User-friendly interface for newcomers to crypto
Simple and Advanced trading interfaces to select
High liquidity on trading pairs on the Coinbase exchange
A wide range of educational resources and incentives to learn
Cons
AUD isn't supported, so conversion fees are incurred
Confusing fee structure and higher costs than others
Only a limited number of cryptocurrencies for interest earning
A hack in 2012 when the assets of 6,000 users were stolen
Reports of Coinbase's poor customer support
Cryptocurrencies Supported
With more than 150 tradable coins, Coinbase boasts one of the most extensive cryptocurrency choices. Most top coins, including Bitcoin, Ethereum, and Cardano, are available on Coinbase. 
It also supports nearly every sort of cryptocurrency, including serious projects, meme currencies like Dogecoin (DOGE) and Shiba Inu (SHIB), and less popular tokens.
Although Coinbase does not offer everything, it is proactive in adding additional cryptocurrencies for investors to consider.
Coinbase Fee Structure
No fees are associated with depositing fiat or digital currency into your Coinbase wallet. Transferring cryptocurrency from the Coinbase wallet to another wallet is free; however, a mining fee may apply depending on the asset and network congestion.
Coinbase charges a flat fee that varies based on your transaction value: $0.99 for transactions under $10, $1.49 for transactions between $10 and $25, $1.99 for transactions between $25 and $50, and $2.50 for transactions between $50 and $200. Note that transactions over $200 incur a percentage-based rather than a flat fee.
Additionally, Coinbase charges a spread-based fee of up to 0.50%. ACH transfers are free, but using a bank account or USD Wallet incurs a fee of 1.49%, using a credit or debit card racks up a fee of 3.99%, and wire transfers entail additional costs of $10 incoming and $25 outgoing.
| | | |
| --- | --- | --- |
| Pricing Tier | Taker Fee | Maker Fee |
| $0 – $10K | 0.60% | 0.40% |
| $10K – $50K | 0.40% | 0.25% |
| $50K – $100K | 0.25% | 0.15% |
| $100K – $1M | 0.20% | 0.10% |
| $1M – $15M | 0.18% | 0.08% |
| $15M – $75M | 0.16% | 0.06% |
| $75M – $250M | 0.12% | 0.03% |
| $250M – $400M | 0.08% | 0.00% |
| $400M+ | 0.05% | 0.00% |
As seen in the table below, Coinbase's maker and taker costs are higher than other digital currency exchanges offering comparable trading capabilities and experiences. If cost-effectiveness is crucial to you, you should seek other alternatives. Read our review of the best crypto exchanges in Australia to learn more.
Coinbase's Security
Coinbase is a fully licensed and regulated cryptocurrency exchange broker that operates in over one hundred countries worldwide, including the United States, Austria, Bulgaria, Croatia, Belgium, and Cyprus. It is accessible in over 40 states and territories in the United States alone.
In 2021, Coinbase suffered a hack in which the digital assets of 6,000 customers were taken. However, it claims the hack was not severe and applied bank-like security procedures to protect your funds and assets.
Coinbase's security measures include the following:
Offline storage of

98%

of its digital assets.

Encryption of sensitive data using AES-256 standards.

Strong organisational processes.

SQL injection filters to prevent CSRF attacks.

Isolation of sensitive information from the internet.
Coinbase has theft insurance that covers crypto assets held in cold wallets and will compensate for lost funds in the event of a security breach or hack.
Coinbase Australia's Features
Intuitive Interface
Coinbase is designed with novices in mind. The platform is extremely user-friendly, even for those without prior crypto experience. Sign-up and verification are quick and easy, so you can immediately begin purchasing cryptocurrency.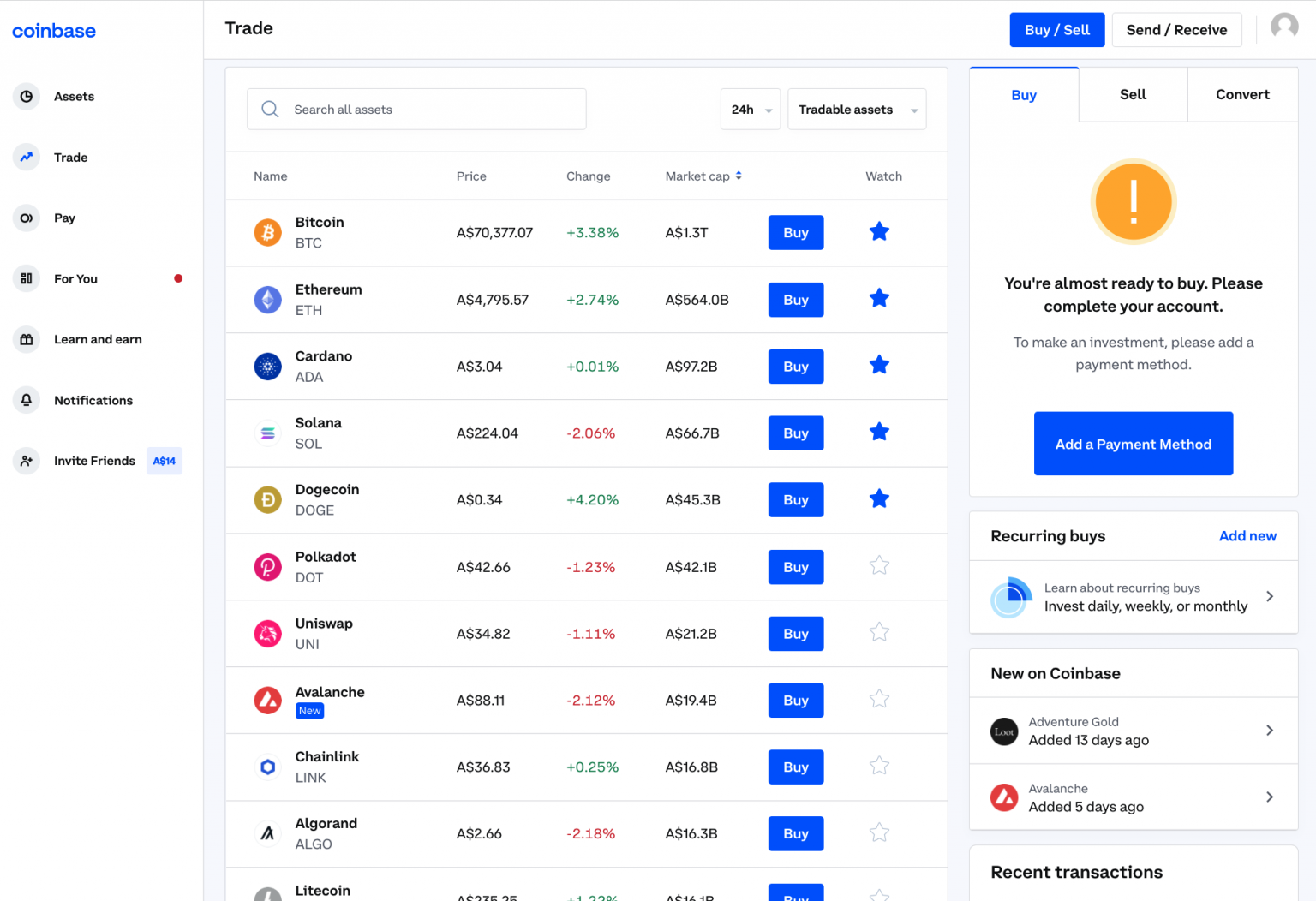 The dark mode, which can be toggled on and off, a simple or advanced trading interface, and simple design elements make the Coinbase layout incredibly straightforward to navigate. You can quickly grasp how to manage your account, exchange digital assets, and gain access to its features and services.
Multi-Token Wallet
Coinbase features a multi-token wallet that supports more than 4,000 cryptocurrencies, ERC721 tokens, and decentralised applications (dApps). Because this is a self-custody crypto wallet, users have complete control over their digital assets. You can check your wallet balance and trade history, implement additional security measures, use DeFi liquidity pools to provide or borrow coins, participate in a DAO and help create a web3 project.
Additionally, Coinbase wallet users can quickly connect this wallet to their Coinbase account for increased trading flexibility. With over 90 countries supporting crypto purchases with credit or debit cards via the Coinbase wallet, you can quickly fund your Coinbase Wallet and activate your NFT catalogue with a few swipes.
Coinbase Debit Card
The Coinbase VISA debit card allows customers to spend their cryptocurrency balances. The card is linked to the user's Coinbase account, and when purchases are made, Coinbase converts the cryptocurrency into fiat currency in the background to pay for the purchase.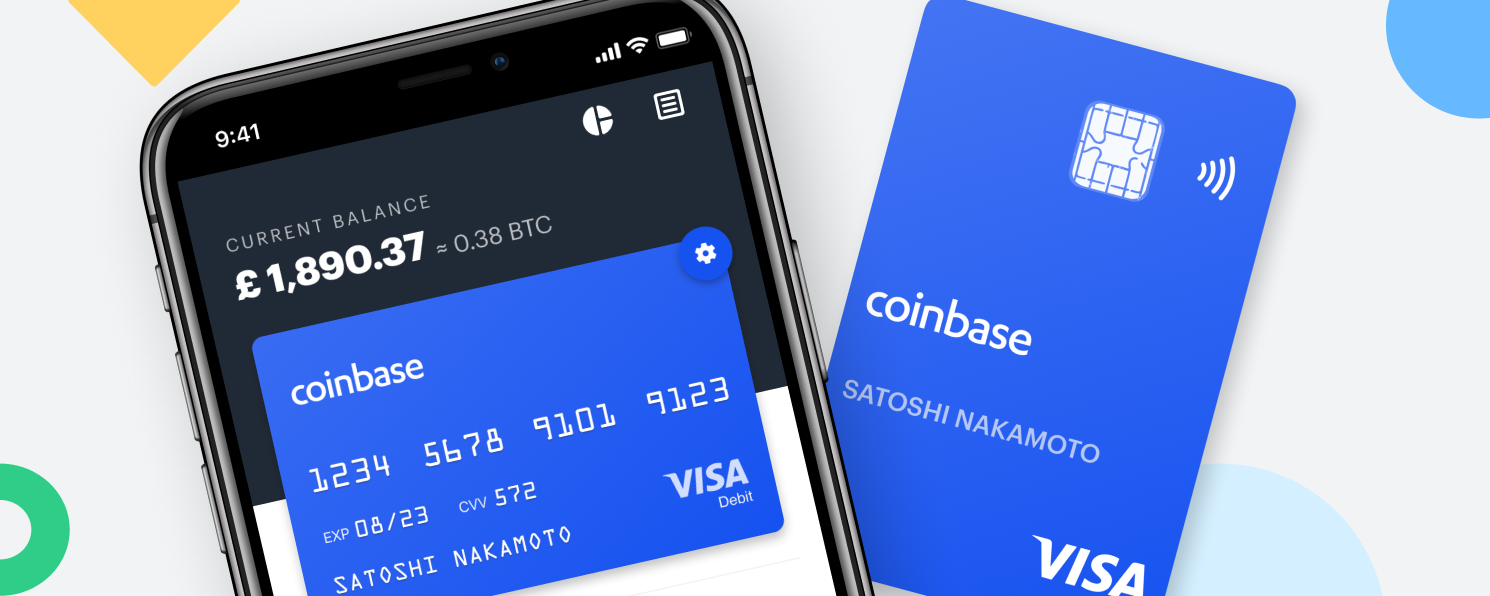 The Coinbase card provides cash-back incentives in the form of cryptocurrencies, and users can select which cryptocurrencies to earn. The card has no spending costs or monthly maintenance fees, but there is a spread fee when converting cryptocurrency to fiat currency. 
Free ATM withdrawals are limited to $1,000 per day. Currently, apps like CashApp, PayPal, and Venmo cannot be used with the Coinbase VISA Debit Card. Compared to the top crypto debit cards, this card is fantastic for novices but offers fewer bonuses.
Coinbase Mobile App
The Coinbase apps for iOS and Android are highly rated by users and offer many of the same features as the desktop site. The app gives you access to all of Coinbase's products and services, such as buying, selling, and storing various digital currencies and non-fungible tokens. 
For beginners, there are straightforward tools for buying and selling; for more experienced crypto investors, there are options for comparing, tracking, and trading digital assets.
NFT Marketplace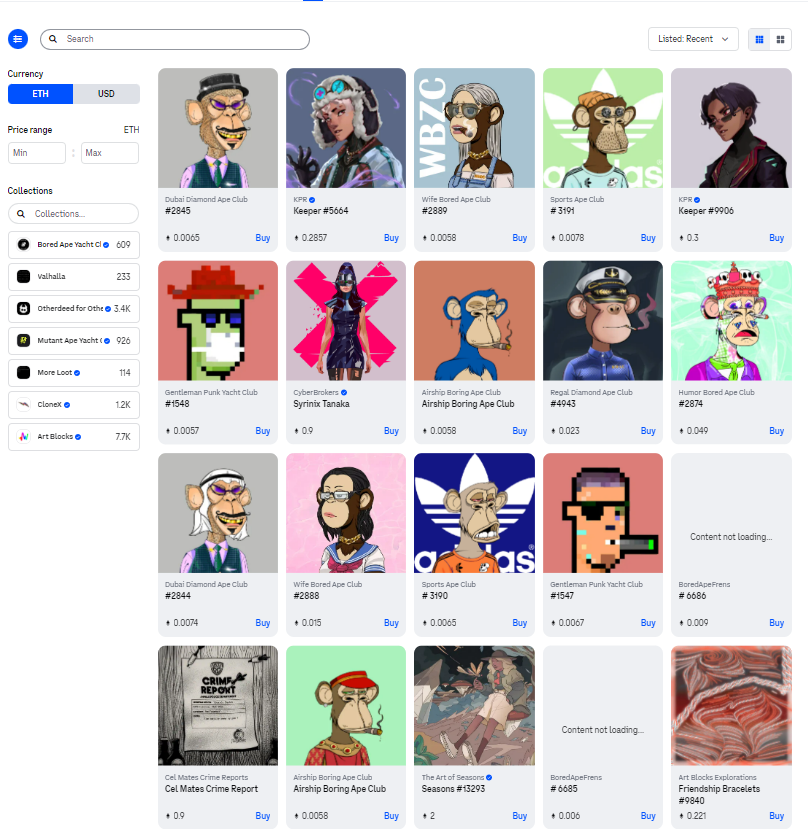 In October 2021, Coinbase launched a peer-to-peer marketplace for NFTs that makes minting, purchasing, showcasing, and discovering NFTs easier than ever. Similarly to how Coinbase enabled millions of people to access Bitcoin for the first time in a simple and trustworthy manner, the platform said it aimed to do the same for NFTs.
Coinbase makes NFTs more accessible by developing user-friendly interfaces that hide the underlying complexity. Social features will also be added to create new opportunities for conversation and exploration. However, as the Coinbase NFT marketplace is currently in beta, those desiring more options can opt for other alternatives, such as the CoinSpot NFT marketplace.
Advanced Trade
Coinbase just announced that Coinbase Pro would be discontinued, and the advanced trading tools have been included in the basic Coinbase platform. The "Advanced Trade" feature allows you to access advanced charting, several order types, and hundreds of trading pairings.
Additionally, the tool provides live order books, watch lists, and advanced candlestick charts with some basic overlays and technical indicators. Besides limit and stop-loss orders, the order forms are more flexible than the conventional Coinbase forms. The trading tools provide traders with only the essentials for placing trades.
Coinbase Advanced trade is appropriate for intermediate and advanced crypto traders who desire a straightforward interface and access to advanced trading tools, though professionals may find it lacking.
Coinbase Earn

As Coinbase users, you just need to watch videos about any cryptocurrency of your choice and complete a brief assignment or quiz. You will then be rewarded with that particular cryptocurrency.
The amount you earn from various Coinbase Earn actions depends on the quantity and type of the activities and the USD's strength relative to the specific cryptocurrency at the moment. The number of tokens to be won remains constant regardless of the fluctuating dollar value.
You can also earn additional digital coins through the referral program. Invite new members to Coinbase Earn with your referral link to earn cryptocurrency.
Coinbase's Customer Support
The poor quality of Coinbase's customer service is one of its users' primary concerns. They provide a wide variety of resources that cover common topics, but it can be challenging to reach them directly. Currently, you can contact the customer service team via chatbot or email. The average time to resolve a support ticket is 2-3 days, which is a significant amount of time.
There have also been concerns that they do not delve far enough into problems, which doubts the quality of their service. You may get a general answer on the first reply, and you'll need to follow up to receive the precise response you need.
Coinbase Australia Alternatives
Coinbase is one of the world's leading cryptocurrency exchanges that cater to beginner investors. Its straightforward UI and suitable security measures are a plus, but you may be interested in these exchanges providing more services.
CoinSpot: CoinSpot is largely considered Australia's best-rated cryptocurrency exchange. In addition to the highest degree of security, CoinSpot supports 350+ cryptocurrencies, competitive trading fees, responsive customer service and NFT marketplaces. You can read our CoinSpot review to learn more about its products and services.
Binance: Binance, as the world's largest currency exchange by trading volume, provides virtually all crypto-related products and services. You can purchase cryptocurrencies using fiat currency, trade various markets with its low maker and taker costs of 0.1%, and purchase NFTs. 
Swyftx: Swyftx is an AUSTRAC-registered brokerage platform that supports more than 320 digital assets, an outstanding user experience, and free deposits. However, its fee structure is confusing and higher than average. You can read our Swyftx review to learn more about its services. 
CoinJar: Coinjar is a local crypto platform that offers one of the best crypto debit cards available. It provides a lesser selection of digital currencies to buy than Coinbase, though the fee structure is more transparent and suits the needs of most Aussie investors and traders.
Kraken: Kraken is a good option for beginner to professional crypto traders and investors who favour minimal fees, high rates for staking, and futures markets. However, some customers report major account security difficulties, and the site is not as user-friendly as its competitors.
Coinbase Australia Verdict
Although Coinbase Australia has a very user-friendly interface, many supported assets, and an NFT marketplace, it has many drawbacks. The Coinbase fees are substantially higher than those of Australian crypto exchanges, and Australian Dollars are not one of the supported fiat currencies. Therefore, you can read our list of the best crypto exchanges in Australia for a more suitable exchange.
The following review is for informational purposes only and should not be construed as financial or investment advice. It is important to note that cryptocurrency is a highly volatile and speculative market, and there is no guarantee of profit or loss. This review is based on the author's personal experience and research, and individual results may vary. The author is not affiliated with any of the exchanges mentioned in this review and does not receive compensation for their mention. It is recommended that readers conduct their own due diligence and consult with a financial advisor before making any investment decisions.
The information regarding performance may be different from the time of publication. Past performance does not guarantee future results. While we believe that all content was accurate at the time of posting, it is possible that some offers included in the content may no longer be valid.