Polygon plans to release zkEVM, a new Layer 2 scaling solution, on the mainnet on March 27.
zkEVM will be a zero-knowledge or ZK-Rollup that executes off-chain computations on layer 2 for quicker, cheaper, and safer transactions. The objective is to expand the scaling capabilities of the Ethereum network.
Polygon asserts that its zkEVM will be equivalent to Ethereum's Virtual Machine, suggesting that the network will support the same code as Ethereum. Due to this, developers can port Ethereum applications to Polygon's zkEVM network without making significant modifications.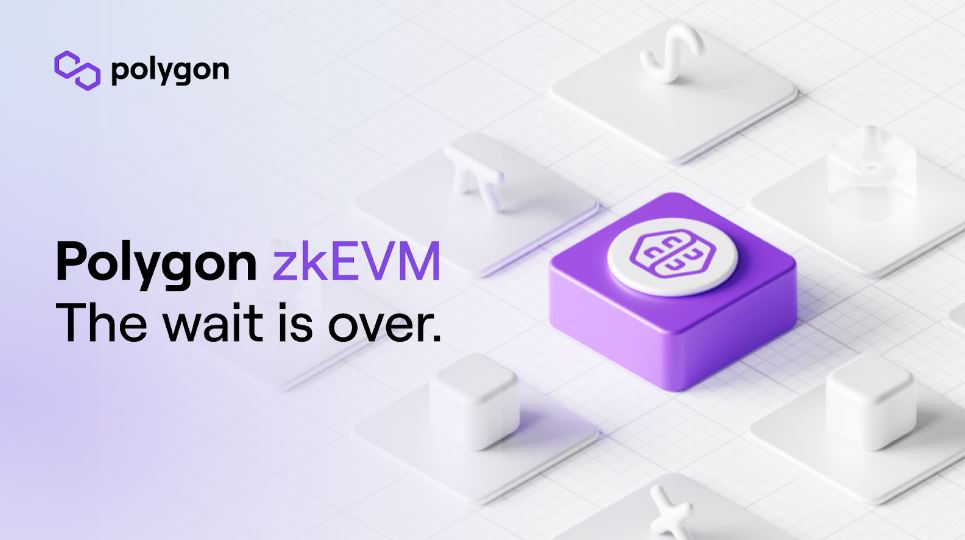 In a recent statement, the team stated that Polygon zkEVM is the benchmark for EVM-equivalence, having passed all Ethereum test vectors applicable to a zkEVM. Copy-and-paste code that works on Ethereum can be used to construct on Polygon zkEVM.
Despite the growth of Layer 2 solutions like Arbitrum and Optimism, which are Optimistic Rollup-based, zero-knowledge Layer 2 solutions currently need more Ethereum compatibility.
zkEVM has been in development for more than a year and has undergone two independent security audits. However, the team did not specify whether zkEVM will be immediately available to the public following the launch of the mainnet beta.
Over the last year, Polygon zkEVM, zkSync, Starknet and Scroll have battled furiously to build a ZK-based Layer 2 capable of supporting Ethereum applications. None of them, however, has yet to develop a product for public use.
In October, Polygon's rival zkSync announced a zkEVM solution, albeit solely for internal testing.