According to a survey by Messari, the number of monthly active GameFi users has decreased to around 1.75 million since October 2022, when it peaked at over 2.25 million.
Across all gaming applications, new users have decreased by 34% since October 2022, with average monthly sign-ups falling month-over-month.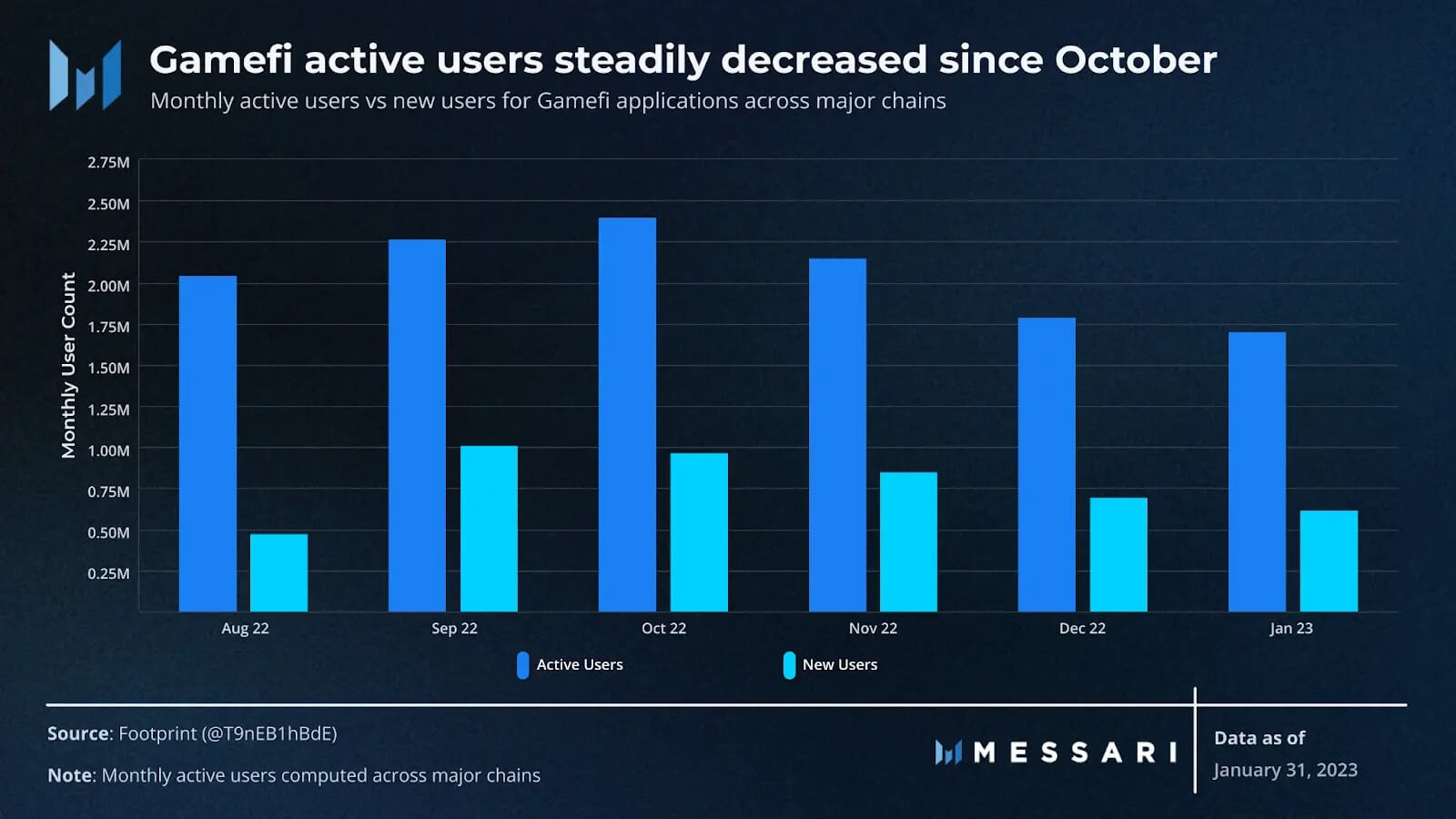 The research noted sustainable challenges resulting from providing an engaging experience as a possible reason for the precipitous decrease.
However, differing user expectations may account for GameFi's diminishing market share. According to the Metaverse Awareness Survey, 40% of GameFi users are interested in balancing the playing and earning aspects of the experience.
In standard gaming environments, gamers often do not own in-game assets. With GameFi, however, tokens connected with blockchain-based games are bridging the gap between in-game and real-world assets.
By amassing in-game cash or in-game assets, players can gain NFTs or crypto assets in this gaming environment. They may be stored in a digital wallet or exchanged on a secondary market, just like any other digital asset.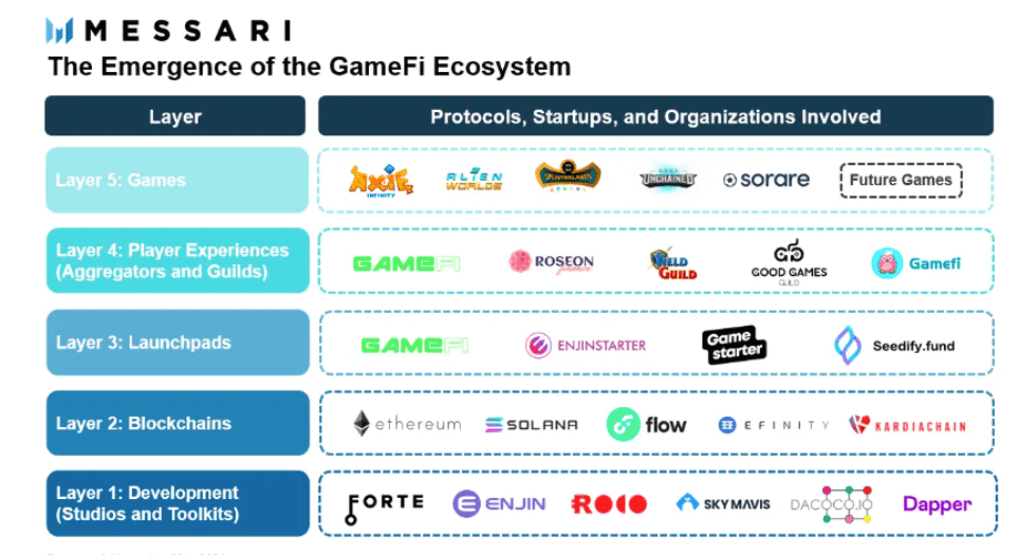 GameFi NFTs can serve as collateral for DeFi lending protocols and be used for staking, liquidity mining, and yield farming beyond gaming.
Loans backed by NFTs from GameFi are gaining popularity on platforms like PWN.xyz and Arcade, which enable users to extract value from their digital assets via DeFi loans.