Rio de Janeiro turns to Crypto
With the dawn of a new year, crypto gains the support of yet another major metropolis: Rio de Janeiro, the second-largest city in Brazil. 
Rio's mayor Eduardo Paes declared the intention to invest 1% of Rio's treasury reserves into Bitcoin, alongside the launch of a brand new cryptocurrency dubbed Crypto Rio. This announcement was made at the Rio Innovation Week, an event that deals with the city's modernisation.
If this succeeds, Rio de Janeiro will become the first Brazilian city to hold bitcoin on its balance sheet. More importantly, it will be one giant step closer to transforming into a cryptocurrency hub.
What will this entail?
Eduardo Paes was joined by other Rio representatives on the panel, including Pedro Paulo (Secretary of Finance) and Chicão Bulhões (Secretary of Economic Development & Innovation). They both detail the benefits that this change will incur, i.e. tax incentives and discounts. 
Rio's residents are currently granted a generous 7% discount on property taxes, but according to Paulo, there are plans to increase that discount to 10% when paid with Bitcoin. Although Paulo notes that a more thorough study of regulations will be necessary to ensure this is implemented successfully.
Bulhões adds that these tax incentives are also a bid to attract more cryptocurrency-related businesses to migrate to Rio. Rio's cryptocurrency regulation is still ongoing, similar to countries like India. Bringing in new crypto business through savvy incentives is an effective ploy to increase the chances of approval from the senate – along with being great for international growth, a sentiment shared by a fellow mayor.
Thoughts by a fellow mayor
Francis Saurez, the mayor of Miami, was also a speaker at the Rio Innovation Event. Like his Rio counterpart, Saurez is also an avid cryptocurrency advocate. Paes's decision to take the plunge in transforming Rio into a crypto-hub was likely influenced by Saurez's actions the previous year, where Saurez not only declared a goal of holding Bitcoin but also launched their own crypto MiamiCoin, along with plans of giving Bitcoin yield to citizens.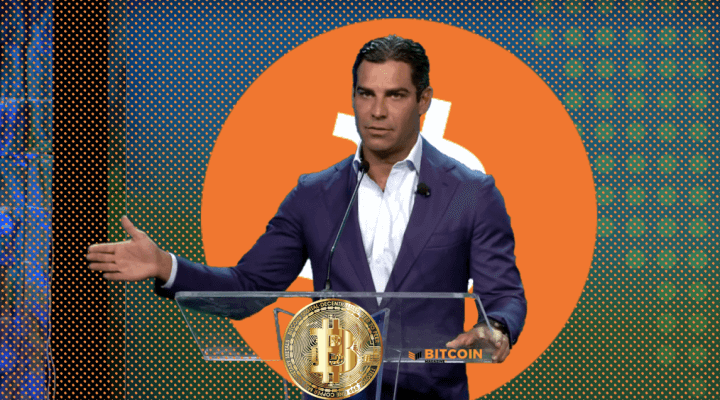 Source: Nasdaq
During the event, Saurez spoke up about the impact of MiamiCoin, talking about how it 'allowed them to create a tsunami of opportunity'. "Many cities in the United States were raising taxes, and we lowered them. We understood that we could be at the forefront of innovation." 
Saurez believes that adopting cryptocurrencies for both Rio and Miami is necessary, explaining that they are both global cities and attract international people and business, making it crucial to adopt crypto in some form or another.
Crypto is taking Latin America by storm
Eduardo Paes's announcement that Rio will be putting a heavier focus on crypto falls directly in line with predictions from Fidelity Digital Asset: that more governments and central banks will acquire digital assets.
Rio and Miami's focus on crypto is a minor facet of a much larger picture – and that's the fact that crypto adoption is growing faster than ever in Latin America. In December, Mercado Pago collaborated with Paxos to launch a service that allows Brazilians to hold, buy and sell cryptocurrencies. We have El Salvador being the first country to accept Bitcoin as legal tender and Chile's central bank declaring plans to roll out their very own cryptocurrency later this very month.
Crypto sweeping through Latin America is no coincidence either, given that crypto is a solution to an extensive array of important issues, including:
Volatile currencies; caused by political instability & high inflation

Decentralised; doesn't rely on governments or third-party entities.

Remittances as without crypto, individuals need to pay excessive fees, plus days to weeks of waiting to receive funds.

Unbanked citizens; crypto provides access to essential financial tools and stability that they otherwise wouldn't have.
As of the time of writing, Latin America is home to several countries that are all within the top 15 countries in terms of cryptocurrency adoption. Be it Argentina, Brazil, Chile, Colombia or Peru. However, as more cities join the ranks of Rio de Janeiro, that list may very well expand further.