The outlook on central bank digital currencies (CBDCs) from Sergio Massa, an Argentinian presidential candidate, starkly contrasts Javier Milei, a pro-Bitcoin contender advocating for the abolition of Argentina's central bank. 
Mass, currently the second-leading candidate and serving as Minister of Economy, has committed to launching a CBDC if elected, aiming to address Argentina's persistent inflation crisis. He emphasized the severity of inflation in a recent presidential debate before outlining his plan to "solve" the country's ravaging inflation: 
"We are going to launch the digital currency in Argentina. […] We are going to do it globally for all of Argentina accompanied by a laundering law that allows those who have money abroad to bring it and use it freely without new taxes in parallel."
Contrary to suggestions of adopting the United States dollar, Massa urged patriotism in defending Argentina's currency: "Dollarization is what generates the temptation of the dollar. Be patriots [and] defend our currency, do not promote the use of it [the U.S. dollar]."
With Argentina's general election slated for October 22, polling data indicates Massa slightly trailing behind Milei, a pro-Bitcoin candidate with anti-central bank sentiments who won Argentina's primary election in August.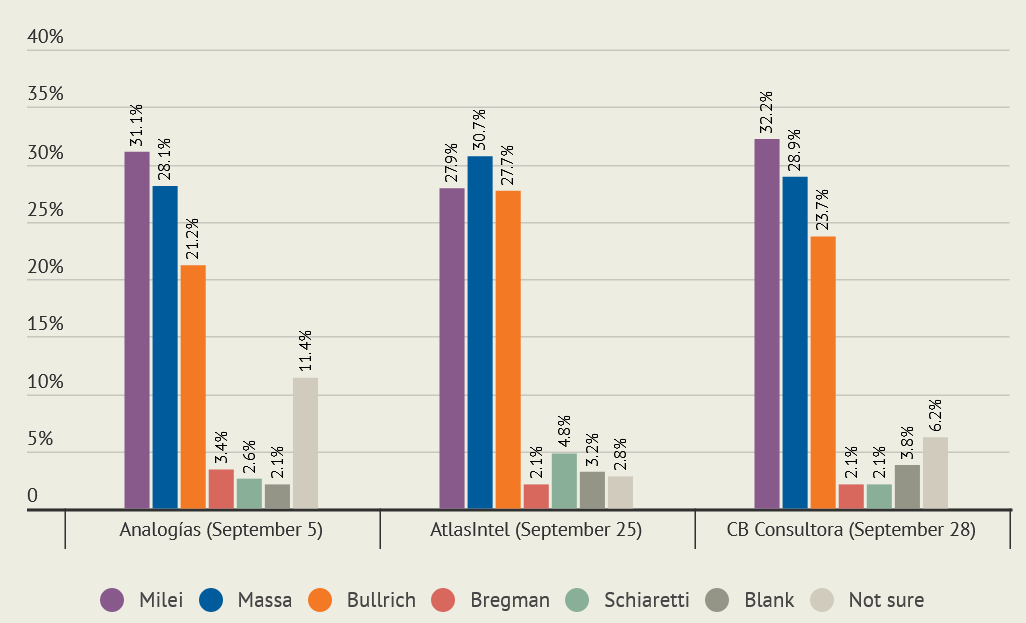 Data collected from American think tank AS/COA suggests that Massa will likely receive the most support in the Buenos Aires province (about 16.6 million residents). At the same time, Milei has majority backing in the more rural parts of the country. 
Milei has previously signalled wanting to adopt the United States dollar as Argentina's currency. He also pledges to dismantle the central bank as part of his campaign. Milei has criticised central banking and views Bitcoin as a response to "central bank scammers," highlighting concerns about the political exploitation of inflation with the Argentine peso. 
Meanwhile, the third-leading presidential candidate, Patricia Bullrich, envisions a currency regime where the Argentina peso and U.S. dollar coexist as legal tender if she secures victory.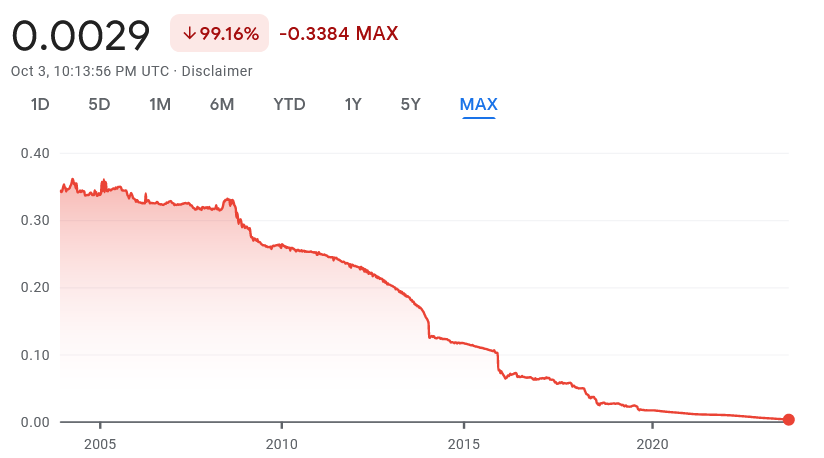 The Argentina peso has experienced a significant depreciation, declining over 99% against the U.S. dollar since December 2023. 
Most data indicates that Argentina's inflation is the third-highest globally, trailing only behind Venezuela and Lebanon. The upcoming election will shape Argentina's economic policies and approaches to managing currency amid the challenging economic landscape.