Sam Bankman-Fried, the FTX CEO, has been removed from the Bloomberg Billionaires Index after his estimated net worth fell by roughly 94% to $991.5 million in a single day.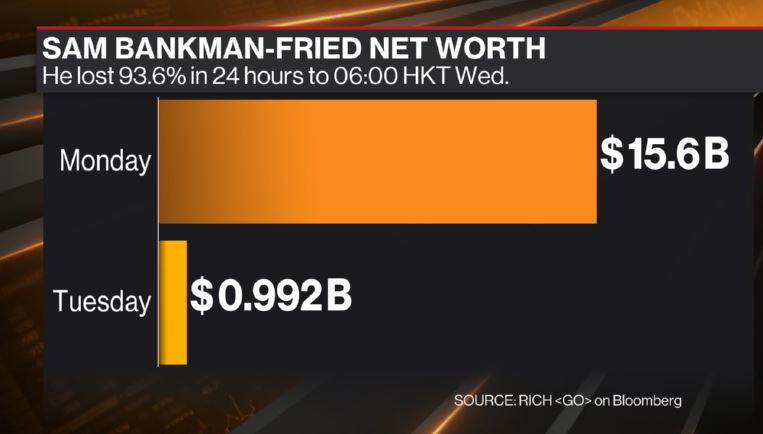 Binance CEO CZ said on Tuesday that he had signed a temporary deal to acquire FTX after concerns about the Bahamas-based exchange's apparent bankruptcy led to a halt in withdrawals and a decline in the price of FTX's native token.
The fast ascent to the financial success of Bankman-Fried made him one of the crypto industry's darlings. Before his company's liquidity issue, Bankman-Fried's net worth was estimated at $15.2 billion, but Bloomberg reports that it lost $14.6 billion overnight. 
Bankman-Fried, a self-described "effective altruist," made bold pledges earlier this year to devote most of his $21 billion wealth to charity. He also pledged to spend up to $1 billion to promote political candidates aligned with his aim to prepare for future pandemics.
Although Bankman-Fried spent nearly $40 million before the midterm elections (with mediocre results), he eventually reneged on his commitment and referred to it as "a stupid phrase."