If you're a crypto enthusiast, you may have heard the term "ZK Rollup" and be curious about its functions. ZK Rollups are a method to facilitate more efficient and secure large-scale transactions on the Ethereum blockchain than conventional transactions. ZK Rollups can be an excellent option for those searching for work or investment opportunities. Here are the top five ZK Rollup projects in 2023.
Top 5 ZK-Rollup Projects 2023
Loopring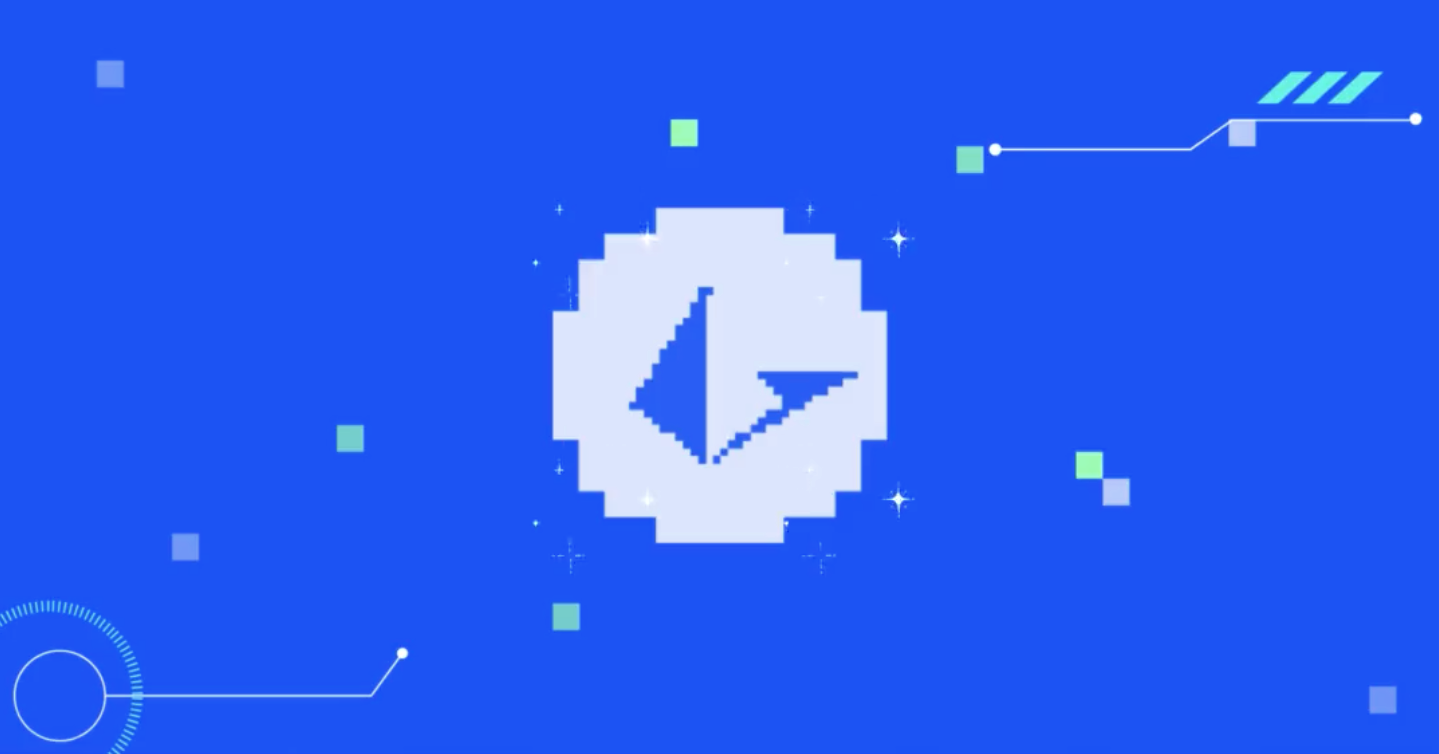 Loopring is a non-custodial Layer 2 protocol that facilitates high efficacy and minimal trading and transaction fees on the Ethereum blockchain. As Ethereum's premier zkRollup Layer2, Loopring developed future financial standards, infrastructure, and user-facing solutions.
The Loopring protocol was designed to be efficient and scalable. It can process up to 2,000 transactions per second (TPS), and trading does not require ETH. The protocol is compatible with any ERC20 token, making it highly flexible.
This zero-knowledge rollup project offers consumers of decentralised finance (DeFi) security and performance. It grants users control over their assets in the digital economy by providing low fees, quick trading performance, liquidity, exchanging, secure transactions, and convenient payment methods.
Loopring is a fantastic example of how inventive individuals can develop original solutions to blockchain-related issues, as Ethereum's continued market dominance is evident. Using DEXs, the Ethereum network can expand while transaction fees are reduced. As a consequence, the market capitalisation of Ethereum and LRC increases.
Immutable X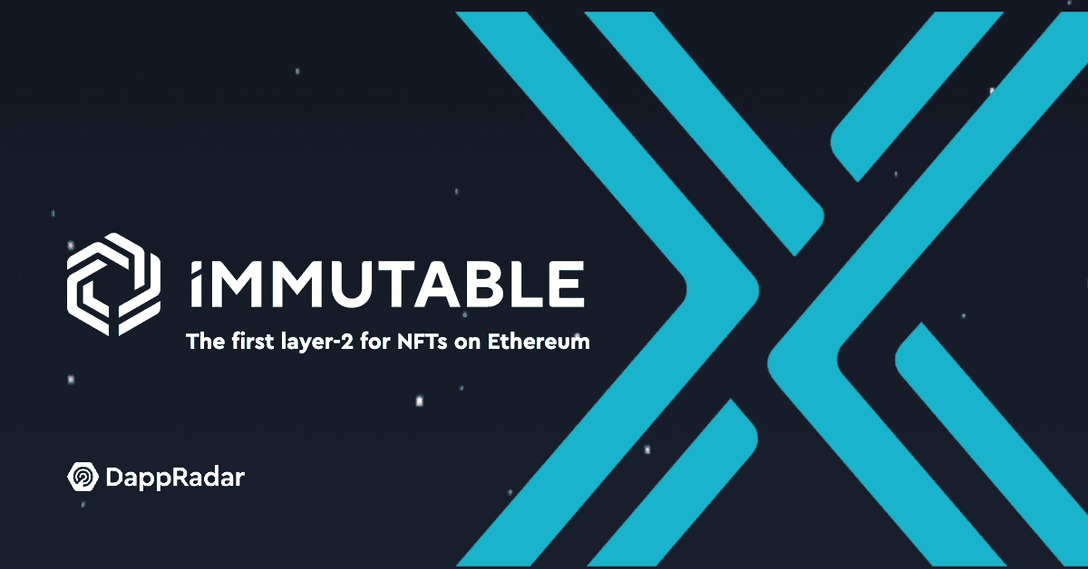 Immutable X is a cutting-edge protocol for trading Ethereum non-fungible tokens that provide users with immediate transaction confirmation, massive scalability, and no gas fees without jeopardising user custody. It gives the DeFi market a non-fungible token (NFT) solution on the second layer. The project seeks to make adopting non-fungible tokens straightforward or more accessible than conventional cryptocurrencies.
The network supports 150,000 non-fungible token transactions daily at 30% network utilisation. Immutable X aims to facilitate more than 200 million daily transactions using only about 30% of Ethereum's volume.
Immutable X, a ZK rollup project, gathers evidence of the legitimacy of thousands of off-chain transactions, publishes it on-chain, and a smart contract verifies it. The on-chain user assets are stored in the smart contract during this procedure.
Syscoin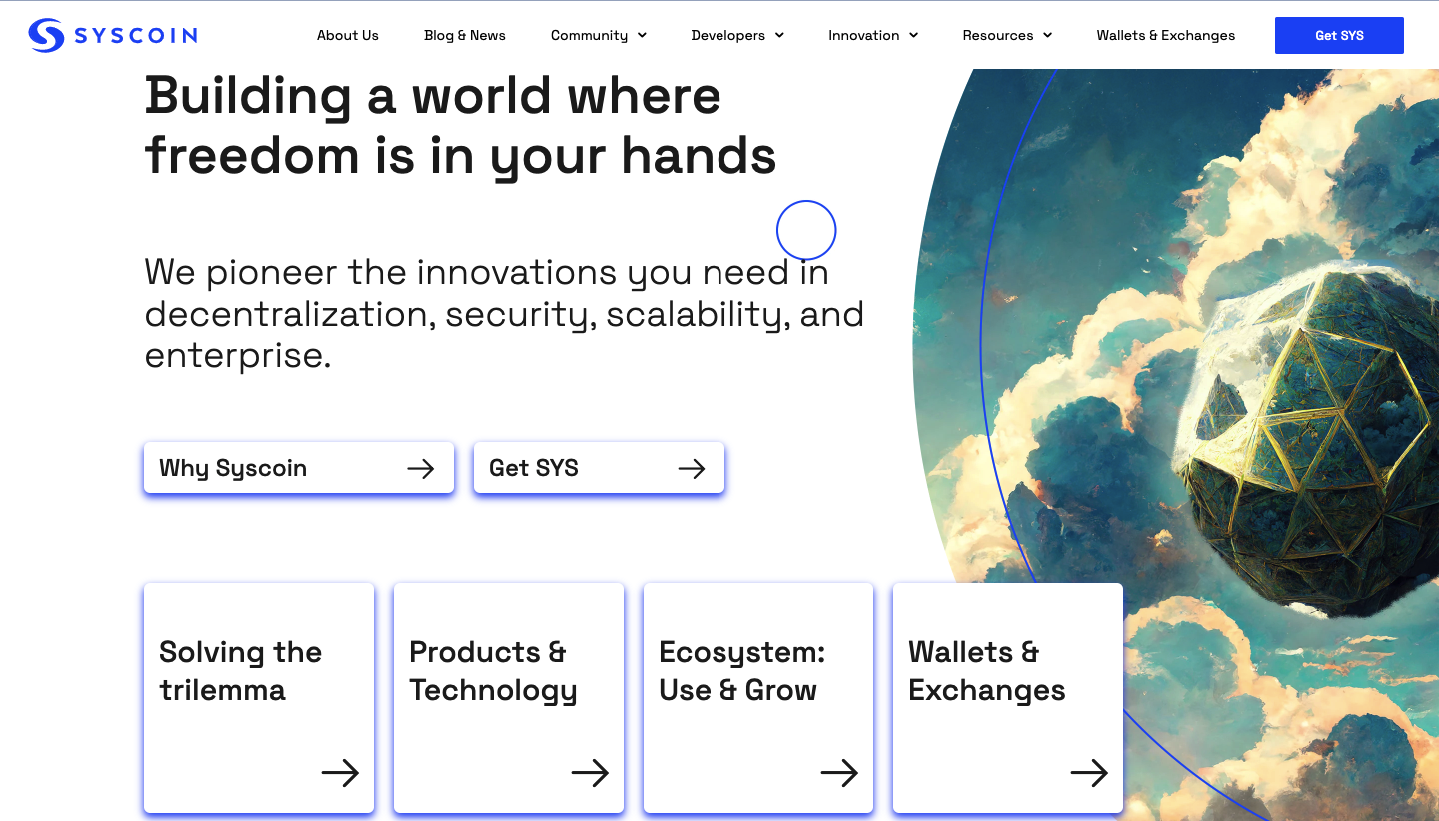 Syscoin (SYS) is a blend of the SHA256 and SHA256+Bitcoin hashing algorithms that provides various services via the blockchain protocol. Businesses can use this digital currency to engage in low-cost transactions and exchange products, resources, assets, digital certificates, and data in a secure setting.
This project is combined-mined with Bitcoin and originated from a variant of the BTC protocol. Consequently, they now possess one of the most secure, dependable, and scalable networks ever created. Syscoin seeks to provide various tools for business and enterprise clients, including blockchain-based token creation, completely encrypted messaging, an integrated decentralised market and on-chain identity verification, certificates, and more.
SYS also provides scalable, dependable interoperability, tokens, asset microtransactions, and security that conforms to the bitcoin core. Miners can simultaneously mine Syscoin and Bitcoin without incurring hash power or efficiency reductions.
Overall, Syscoin is prepared to evolve and adjust to prospective future changes. Their objective is to implement blockchain technology in a revolutionary manner throughout all business and commercial sectors. It is achieved by providing businesses with the security and efficacy they require and the freedom to develop innovative products and strategies for use in situations that may have never existed.
Mute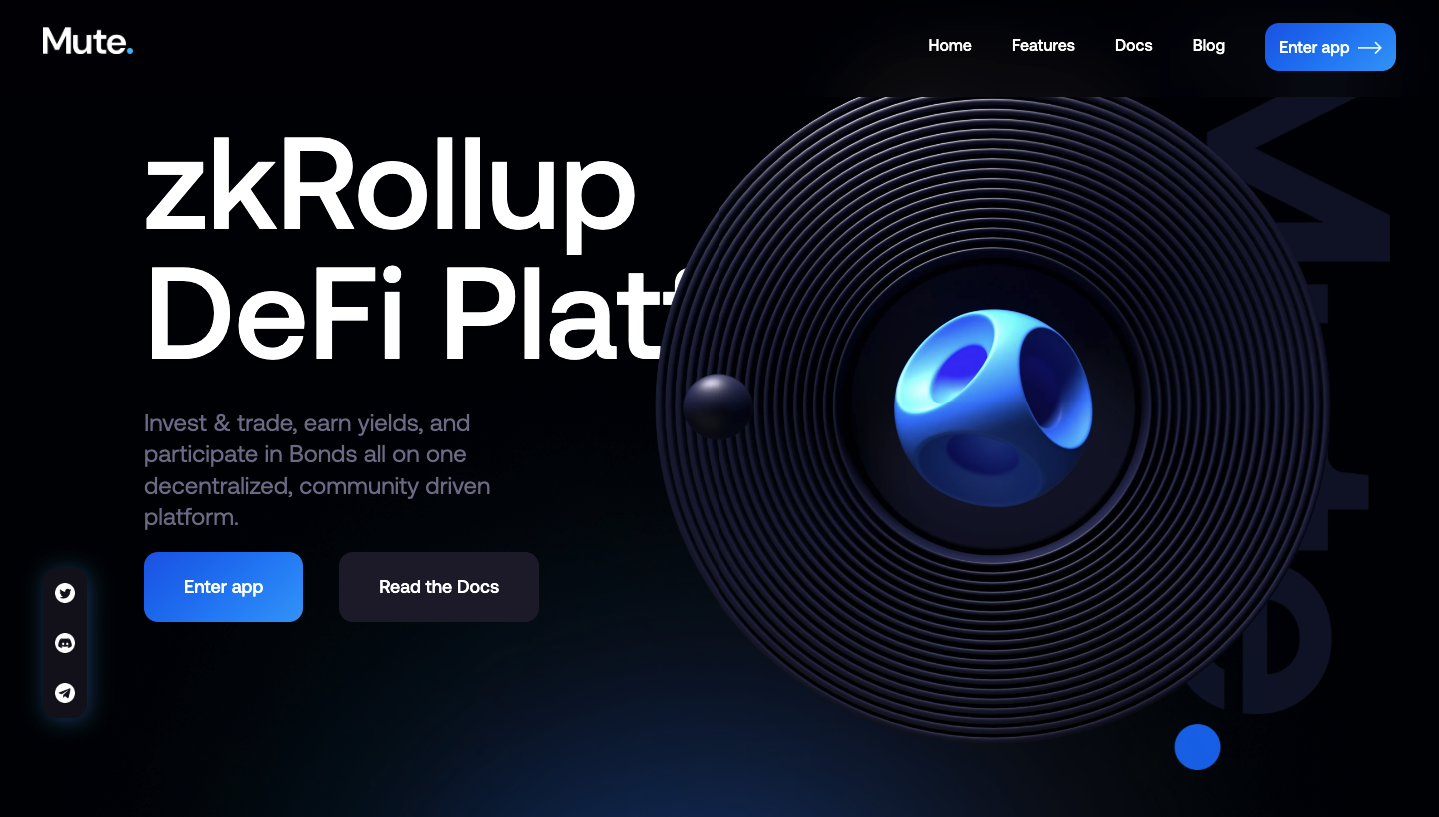 Mute is the propellant that drives the growth of the entire ecosystem via MuteDAO and other revenue-based funding proposals. It fosters the development of the ecosystem through MuteDAO and funding proposals. A buyback based on revenue facilitates future initiatives and promotes ecosystem growth.
Users can trade and invest on the DeFi platform Mute.io using their DEX. In addition, they can invest in Bonds and earn yields under one roof. The platform's features include Immutability, Privacy, Speed, Security, and Interoperability.
The MUTE token is the engine that powers the entire ecosystem, and the community has complete control over the platform. Mute ecosystem directly profits from a revenue-based buyback and takes the initiative to support ecosystem expansion. It also benefits from Ethereum's security while averting expensive electricity costs, making it the optimal trading environment.
The decentralised, user-driven platform intends to expand user access to the cryptocurrency and DeFi trading markets. MUTE allows users to monitor, operate, and conduct private transactions with their cryptocurrency assets.
The platform intends to launch Mute Switch, a Layer-2 DEX that facilitates user interaction and token exchange in a secure and private trading environment. According to the whitepaper, the platform also intends to launch Voice control, an innovative governance DApp that will improve the entire Mute ecosystem.
The MUTE team intends to demonstrate its enthusiasm for technology and the tokens that power the ecosystem's financial and administrative systems. IMUTE is poised for exponential development, with so much planned for the future, a productive team creating innovative solutions and a passionate community.
Hermez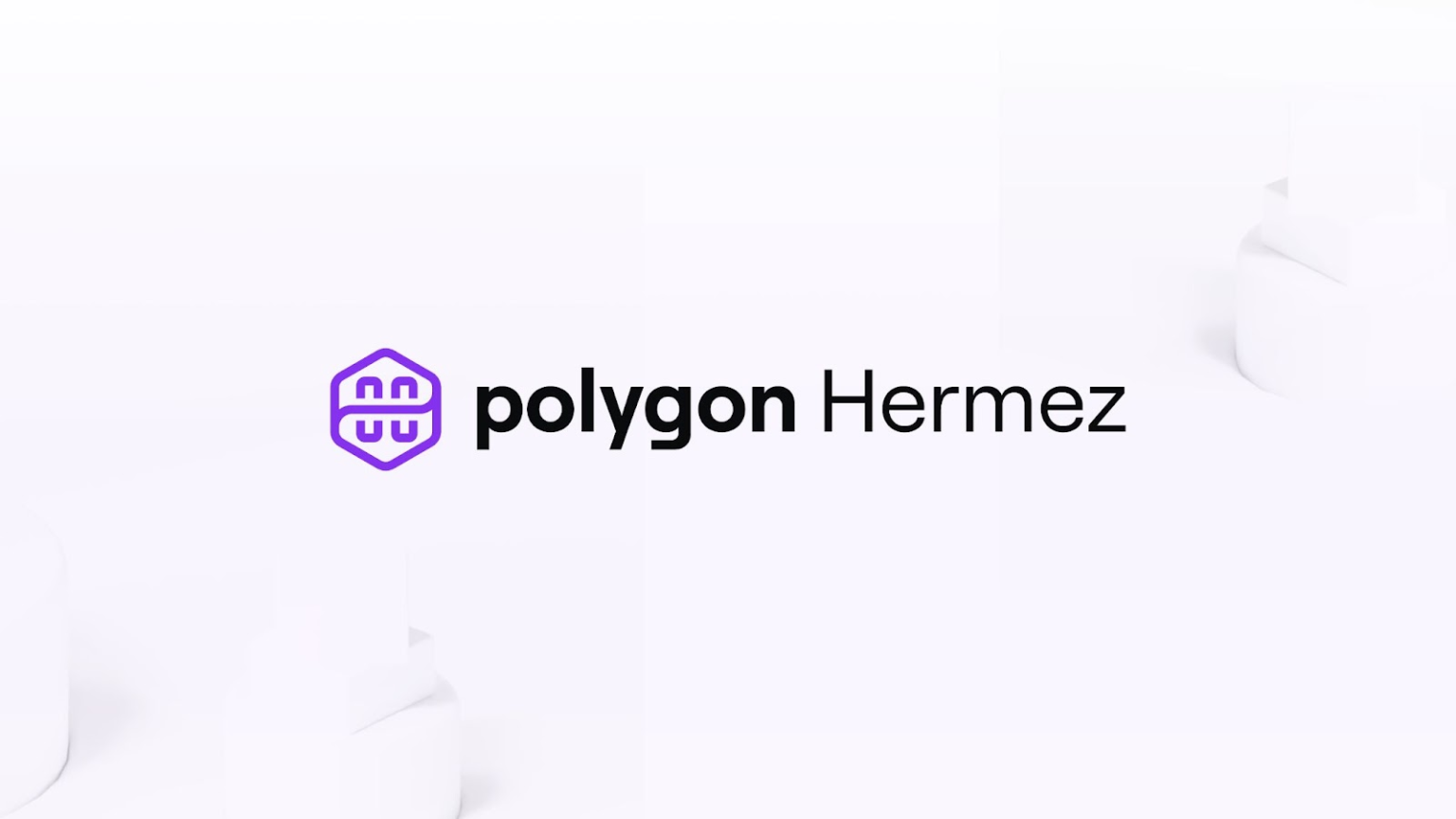 Hermez (HEZ) is the name of the decentralised ZK Rollup initiative discovered on the Ethereum mainnet. ZK-Rollup debuted to scale Ethereum token transfers and payments.
The impetus for this was discovering that more than half of Ethereum network transactions are transfers, a significant component of deposits and withdrawals from exchanges. Consider that exchanges began utilising roll-ups or even agreed to meet on the same rollup. In this case, demand could be significantly reduced.
This project may also substantially reduce petroleum prices and liberate the foundation chain for more complex contracts, making it more effective at significantly decreasing user transaction costs. The company is working on Hermez 2.0, intended to serve as a zero-knowledge Ethereum Virtual Machine (zkEVM). This virtual machine transparently executes Ethereum transactions, such as smart contracts with zero-knowledge-proof validations.
To publicly deploy extant Ethereum smart contracts, this strategy calls for the recreation of each EVM opcode. A new collection of technologies and instruments are being designed and developed for this purpose.
What Makes ZK Rollup Projects Unique?
A ZK rollup is a smart contract that enables the execution of transactions on a blockchain while maintaining the participants' anonymity. ZK rollups are especially useful for applications involving sensitive data, such as medical or financial documents.
Zero-knowledge rollup (ZK Rollup) initiatives constitute a new category of scaling solutions for Ethereum. It provides quick, inexpensive, scalable transaction processing while maintaining the blockchain's security guarantees. 
ZK-Rollups provide an innovative solution to Ethereum's scalability issue. They enable significantly more transactions to be processed off-chain while maintaining the security of the Ethereum network, making them an attractive option for dApp developers desiring to use Ethereum without scaling concerns.
Zk-rollups technology can potentially revolutionise the construction and operation of blockchain initiatives. This new form of smart contracts can enable significantly more complex interactions and transactions than are presently conceivable on the Ethereum blockchain. Users can combine multiple transactions into one "compressed" transaction, reducing the quantity of data in each transaction and increasing the Ethereum network's throughput.
Final Thoughts
ZK Rollups are integral to the Ethereum ecosystem and critical to its increased security and scalability. Numerous projects are now using ZK Rollups, so it is evident that this technology is here to stay and will only grow in popularity over time. As the network continues to expand, more developers will be drawn to the potential of ZK Rollups, and their use will likely increase. We have only seen a glimpse of what ZK Rollups can do thus far, but as more initiatives implement this technology, we can anticipate intriguing developments in the future.