The liquidity injection by the People's Bank of China caused the price increase of Chinese crypto projects.
Industry heavyweights, like the inventor of Tron, Justin Sun, assert that Chinese capital will spark a new bull market in cryptocurrencies within the next few months. Today, Chinese coins, such as Conflux, Neo, and Flamingo, are up by more than 20%.
A Twitter user named "owen" published a watchlist for Chinese coins last week due to the report of the Chinese money-led bull run.
new watchlist

may be useful later pic.twitter.com/uyJ2FD8Poj

— owen (@owen1v9) February 16, 2023
Is Hong Kong an experimental zone for China?
According to Justin Sun, Hong Kong is "one of the experimental zones for crypto development in China." In recent months, the nation has adopted a pro-crypto posture. Paul Chan, the Financial Secretary of Hong Kong, pledged to strive toward the country being a cryptocurrency centre.
Today, Hong Kong officials also published a framework for allowing shops to trade cryptocurrencies beginning Jun. 1.
If mainland China adopts Hong Kong's crypto-friendly posture, the community anticipates "huge pumps.
$92 Billion from Central Bank injected into market
The People's Bank of China (PBOC) pumped around $92 billion into the market through reverse repurchase contracts, the most significant liquidity injection in a single day.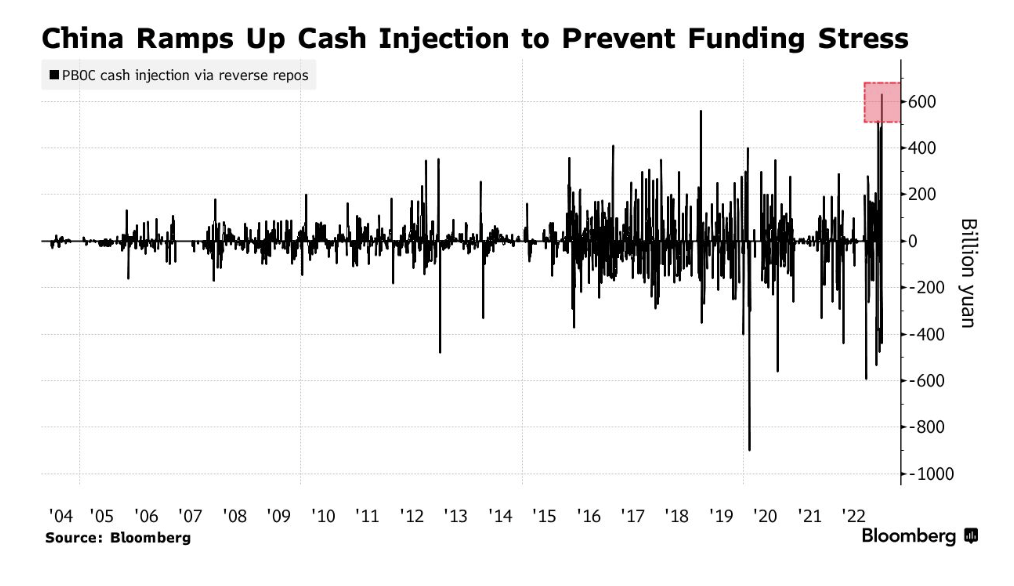 As COVID-19 limits were lifted, the loan demand caused a liquidity deficit. Thus, the PBOC was required to infuse the funds to alleviate liquidity strains in the economy. Economists anticipate more aggressive easing measures from the central bank as the real estate industry struggles and exports decline.
The community hypotheses that China's quantitative easing will propel the subsequent bull market.