On April 27, Bitcoin remained at $29,000 at the Wall Street open due to disappointing United States gross domestic product (GDP) growth figures. 
According to Cointelegraph Markets Pro and TradingView data, BTC/USD continued to stagnate after experiencing flash volatility the day before. The largest cryptocurrency had liquidated over $300 million in long and short positions due to a snap correction resulting from claims that Mt. Gox and the U.S. government had withdrawn Bitcoin from their wallets.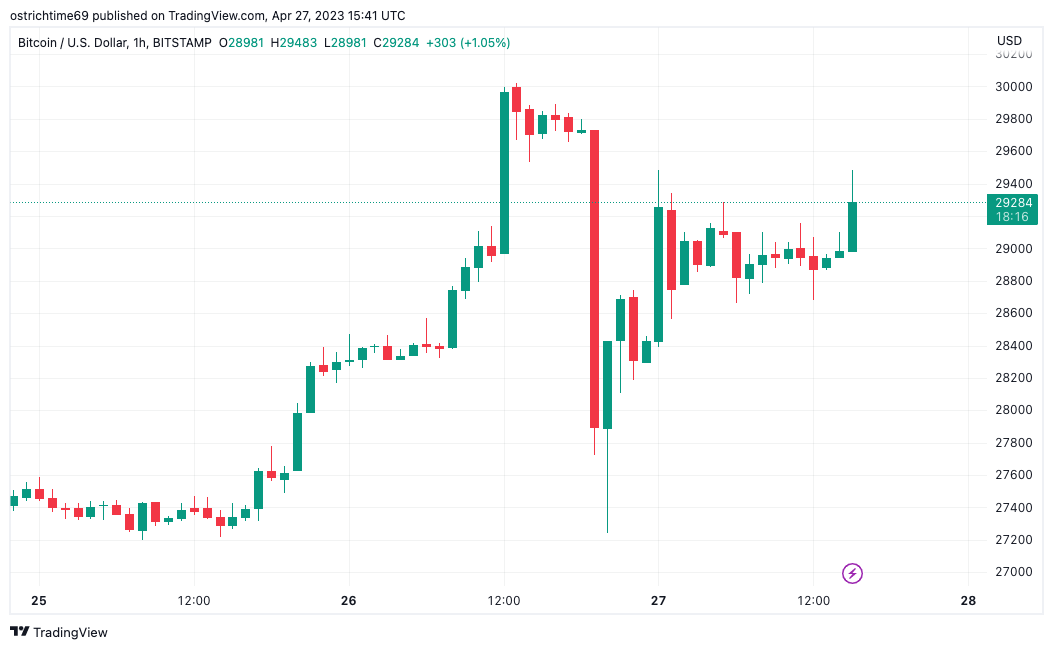 Although a rebound occurred, the $30,000 mark remained out of reach because macro data failed to provide a suitable catalyst. This was due to GDP growth, which only reached 1.1%, far below predictions. 
Financial commentator Tedtalksmacro wrote in a Twitter follow-up that growth expectations were rapidly falling. Gold bug Peter Schiff, chief economist and global strategist at Europac, predicted that inflation would continue due to the Federal Reserve, which is expected to decide on the next interest rate changes next week. 
Market expectations for a 0.25% rate hike in May remained unchanged at 85%, according to CME Group's FedWatch Tool, following the GDP data.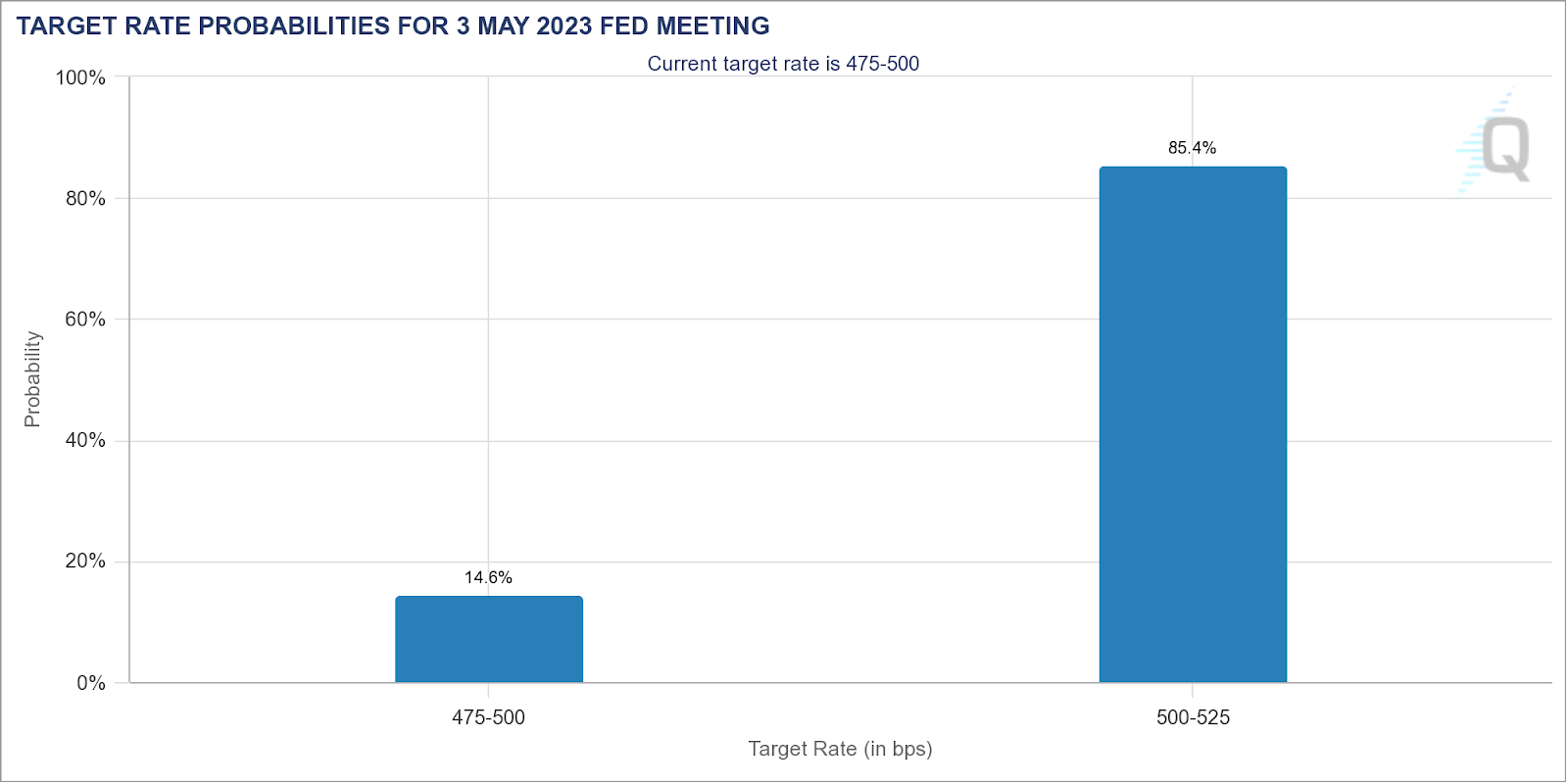 Regarding Bitcoin, traders' short-term price targets were conservative, according to Michaël van de Poppe, founder and CEO of trading firm Eight. He highlighted the upside and downside levels close to the spot price. 
Daan Crypto Trades noted that BTC/USD had returned to its starting point in 24 hours, with leverage flushed out of the system. There was a slight spot premium, but open interest had not recovered.