For the first time since the FTX meltdown in early November, Bitcoin's rally has sent the cryptocurrency beyond $20,000.
After hovering between $16,000 and $17,000, BTC began the week at the $17,000 level. Bitcoin's price has risen by almost 20% in the first two weeks of the year and is at about $20,250. Despite reaching a high of $65,000 in November 2021, it is still trading around the bottom of a severe bear market.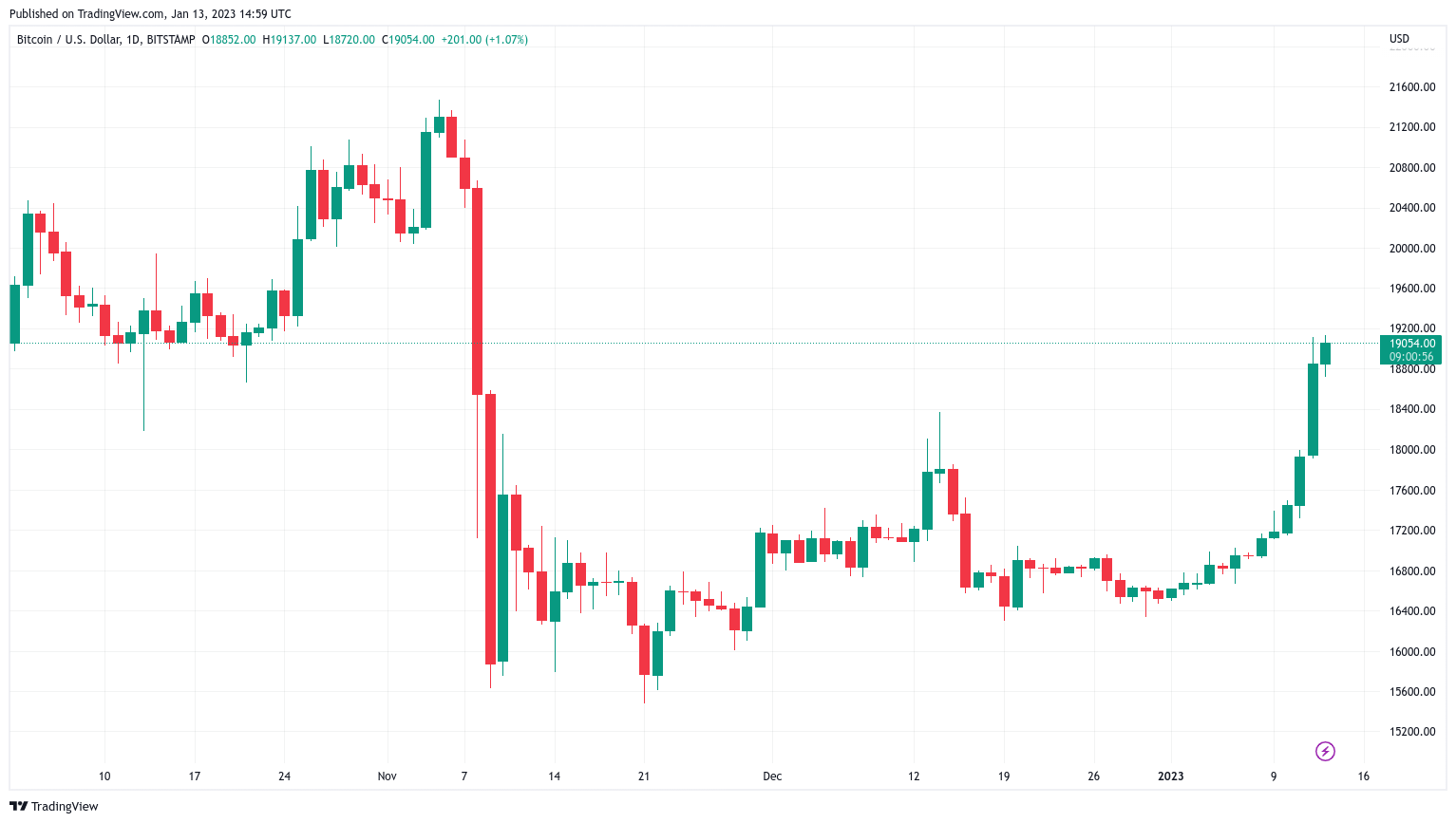 According to Craig Erlam, senior market analyst at foreign exchange market maker Oanda, $20,000 was a worrisome low but perhaps marked a hint of a resurgence.
Ether (ETH) is also trending upward, having gained over 20% so far this year and recently testing $1,500 for the first time since early November.
Additionally, equities tied to cryptos saw gains this week, with Coinbase (COIN) increasing by 39% and bitcoin miner Marathon Digital Holdings (MARA) surging by 76%.
The traditional stock market index S&P 500, rose by almost 2% as the fourth quarter results season got underway, and U.S. inflation statistics, while still excessive, continued to fall. 
The first monthly fall in inflation in two and a half years and further substantial yearly declines in the headline and core readings have added to the optimism, as stated by Erlam.
According to Nicholas Colas, co-founder of DataTrek Research, even if the Federal Reserve's policy is essential, other concerns like China's reopening, U.S. economic and corporate profits growth, and positive real rates will fight for investors' attention.
Colas noted that while this doesn't prove that 2023 will be a good year for risk assets, it does indicate that the year will be a lot more average than 2018.