Easy Crypto is among the popular crypto platforms in Australia for novices aspiring to build their crypto portfolio. The lack of functionalities reflects the platform's intention to serve users with limited crypto experience. This review will delve into every aspect of Easy Crypto to help you understand its features, benefits, and drawbacks to determine if it suits your needs.
| | |
| --- | --- |
| Exchange name | Easy Crypto |
| Supported countries | Australia, Brazil, New Zealand, South Africa |
| Fiat currencies supported | AUD, NZD, ZAR |
| Deposit methods | POLi, OSKO, A2A, Bank deposit |
| Supported cryptocurrencies | BTC, ETH, DOT, SOL, XLM, USDT +152 more |
| Trading fee | 1.35% |
| Deposit fee | None (yet som fees from the deposit service providers) |
| Withdrawal fee | None |
| Mobile app | No |
Easy Crypto Australia Overview
Easy Crypto is a digital currency platform founded by Janine and Alan Grainge in 2018. Instead of referring to itself as an exchange, the platform brands itself as a "retail shop" or broker. This means you can buy digital currencies directly from Easy Crypto rather than from different dealers on an exchange.
After the success of Easy Crypto in New Zealand, the founders launched Easy Crypto Australia to provide a similar service to Australians.
Pros
The intuitive and simple-to-use interface
Support for Australians to invest in SMSF
A visual tracker for managing your portfolio
Free deposits from Australian payment providers
Cons
Its trading fee of 1.35% is too high
No mobile app, though optimised for mobile browser
Limited trading options and not for seasoned investors
No advanced features like staking, lending and NFT services
Users cannot swap between two different coins/tokens
Supported Cryptocurrencies
Easy Crypto supports a limited number of cryptocurrencies with over 150 digital assets. In a matter of minutes, you can purchase major coins (e.g. Ethereum, Bitcoin, Ripple, Dogecoin), stablecoins (e.g. USDC, Tether, Dai, Binance USD) and DeFi tokens (e.g. AVAX, ATOM, ADA, DOT).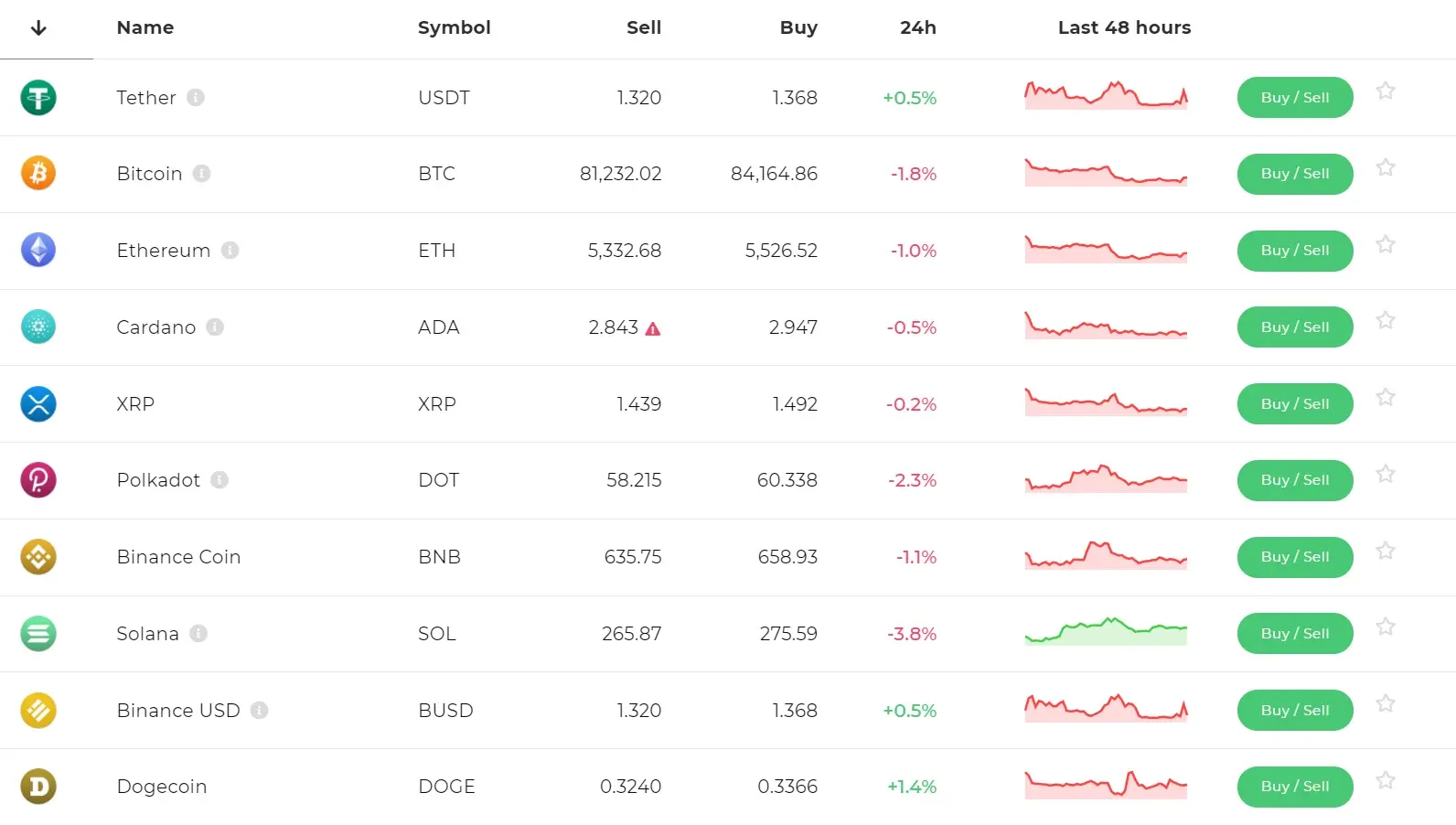 Only a few notable cryptocurrencies are not supported by the platform, including Near Protocol, Wrapped Bitcoin, and Monero. These three assets consistently rank in the top 30 cryptocurrencies by market capitalisation; thus, Easy Crypto is probably not for you if you want to add them to your portfolio.
Easy Crypto's Main Features
Perfect For Novice Users
As Easy Crypto is aimed at newbies, its user interface is sleek and straightforward to navigate. It's easy to find currencies to purchase, watch the live price feed of the market, and manage your portfolio. Additionally, you can buy many digital currencies immediately from the platform homepage. The verification procedure by Easy Crypto is among the most seamless on the market, typically done within a few minutes.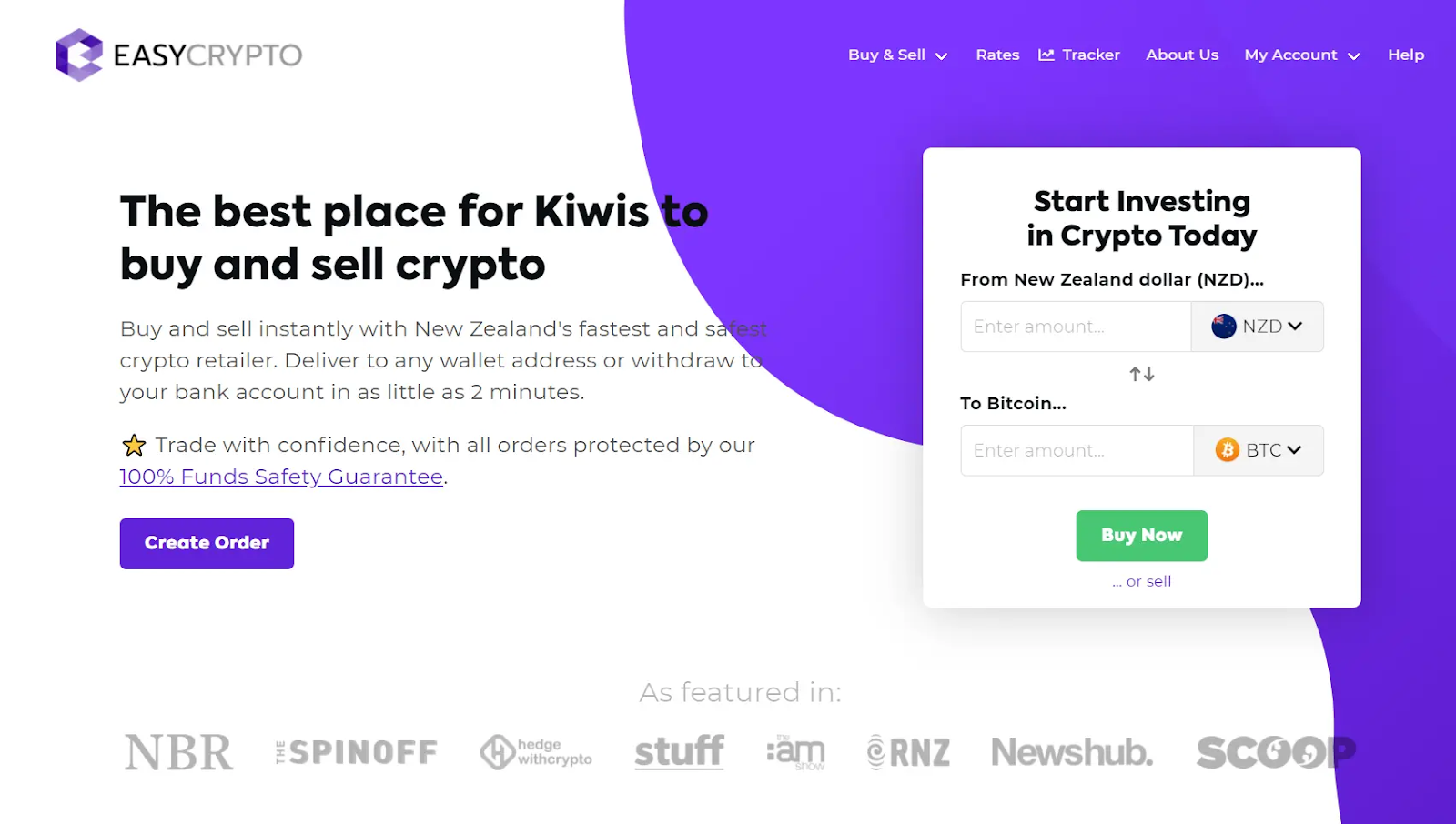 Direct Crypto Deposit
As a broker, Crypto Easy lacks native support for multi-token wallets. A direct crypto transfer to a wallet is the most secure digital currency storage method. In particular, it supports the delivery of acquired assets into hardware wallets, making it highly secure. You can link your crypto wallet address(es) to your account details to streamline the procedure.
However, creating a third-party crypto wallet for beginners is not always a simple process. While everyone should establish a separate wallet, first-time users may want to purchase and keep their crypto on the same platform to avoid potential hazards such as a misspelling or using the incorrect network.
Auto-Buy Orders
Dollar-cost averaging, also known as Automatic Buy Orders (DCA), is essentially the technique of purchasing a certain quantity of cryptocurrencies regardless of market conditions. For instance, you can set up an Auto-Buy order to buy $100 worth of Bitcoin on the first of each month. You can also weigh multiple digital currencies into your automatic investments.
This eliminates the trap of rookie traders attempting to time the market. There is less likelihood of falling victim to FOMO trading and buying cryptos during suboptimal periods. In addition, market fluctuations are less likely to affect your portfolio. You can purchase Bitcoin on the way up and down, mitigating the volatility risks.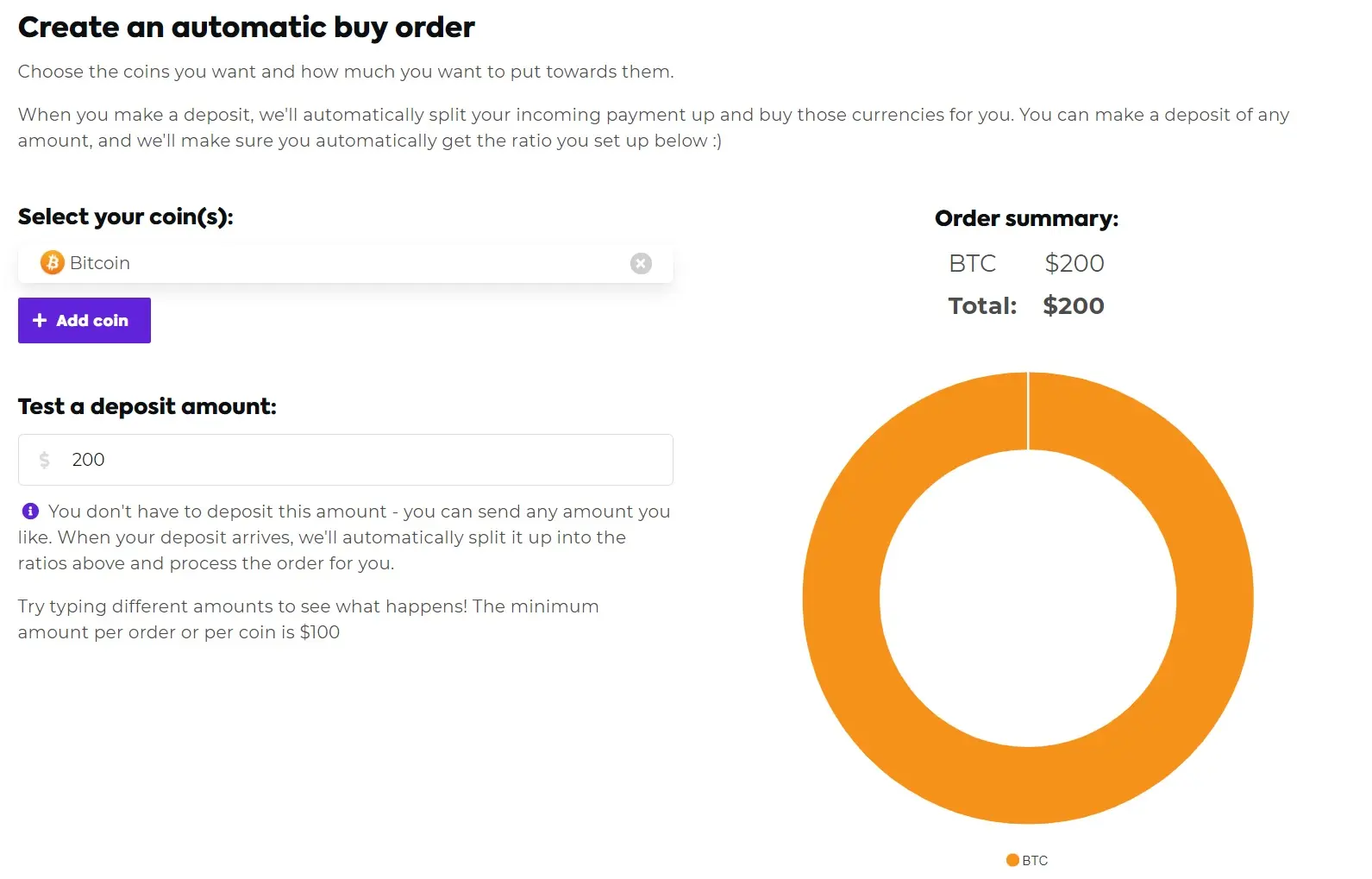 Multi-coin Orders
Multiple cryptocurrencies can be purchased in a single order on Easy Crypto within 10 seconds. This is far faster than other exchanges, where separate orders are typically required to buy two or more digital currencies. You can place orders for many coins by adding several coins to the "shopping cart." This is similar to CoinSpot crypto bundles, yet Easy Crypto allows you to select specific coins.
100% Funds Safety
With its 100% Funds Safety Guarantee; Easy Crypto ensures that any cryptocurrency you purchase is sent to your designated wallet address as soon as your order is placed. Therefore, Easy Crypto will fulfil the trade even if money is lost during the transaction process.
It is important to note that this security assurance does not include inputting the incorrect wallet address. Easy Crypto is not responsible for user-made mistakes, such as misspelt addresses or not including a memo (if required).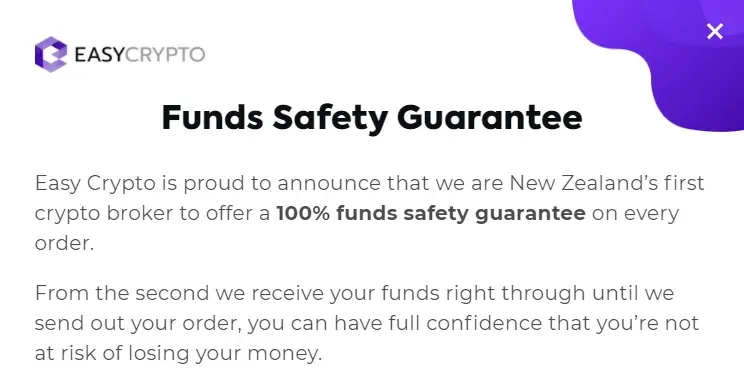 SMSF Support
Self-managed super funds provide high-net-worth people complete control over their investments. This allows you to invest your retirement funds in alternative assets such as Bitcoin and Ethereum. If you do not already have an SMSF, the customer service team at Easy Crypto can assist you with the procedure. Setting up an SMSF account on Easy Crypto is relatively simple. Simply file a ticket with your personal information, and a member of the SMSF team will assist you with the rest.
Portfolio Tracker
Easy Crypto does not store your currency but keeps track of your trading activities. You can track the success of your assets in real-time using the platform's visual portfolio tracker based on current crypto market values.
Easy Crypto's portfolio tracker is one of the best features among Australian crypto platforms. It includes a simple-to-read graph, a pie chart, the performance of specific coins, and the option to create custom trades. Theoretically, you can use Easy Crypto as a portfolio tracker instead of or in addition to a digital currency broker.

Easy Crypto Australia Fees
Deposit fees
Easy Crypto does not charge fees for Australian Dollar deposits. POLi, OSKO, and A2A are all Australian payment gateways that offer almost instant funds settlement. If you deposit AUD using this method, the funds should reach your Easy Crypto account within seconds.
Additionally, Easy Crypto enables bank deposits, which are also free. However, this funding option is not instant and, depending on your bank, might take between one and three working days.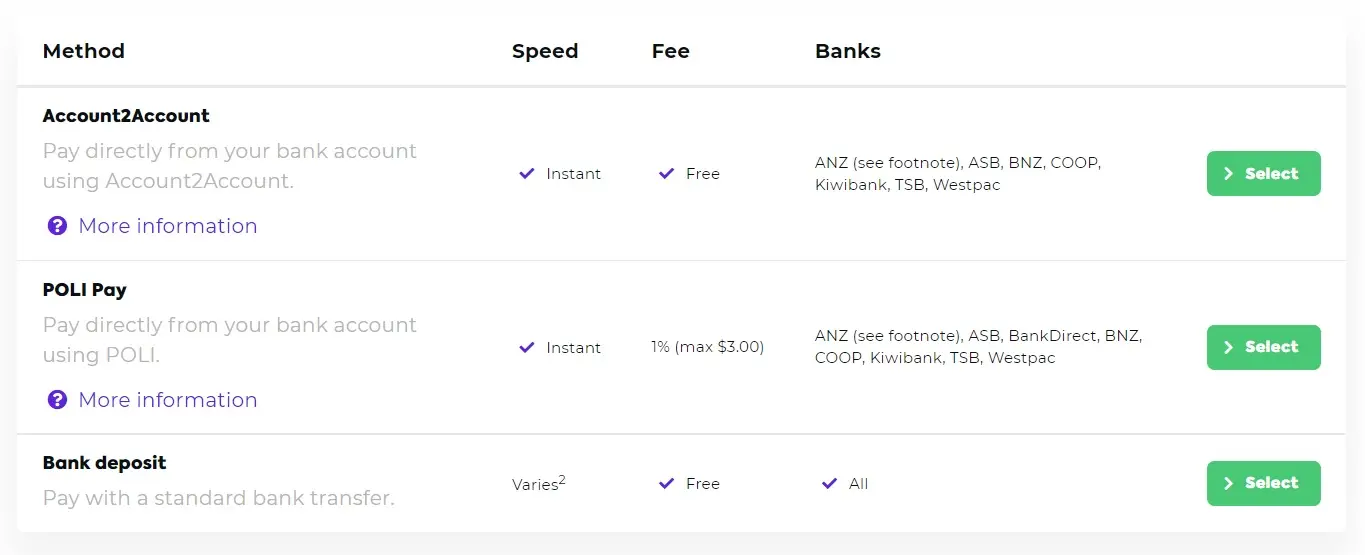 Withdrawal fees
Easy Crypto does not charge fees for AUD withdrawals to Australian bank accounts. As Easy Crypto is essentially a broker, you will always be required to "withdraw" cryptocurrency while making a transaction. There may be network fees associated with purchasing and receiving cryptocurrency.
For example, purchasing Bitcoin incurs no network charge. In contrast, purchasing ETH and having it transmitted to your wallet will incur a "withdrawal charge" that varies depending on network congestion and the blockchain. Transferring ETH to your wallet incurs a charge of AUD 2.96, although this amount fluctuates regularly.
Trading fees
Easy Crypto imposes a 1.35% transaction fee on all crypto transactions. In addition to the flat cost and other network fees, Easy Crypto purchases may incur a foreign currency (Forex) fee of 0.15%. The spread fee charged by Easy Crypto is higher than competitors or live market feeds such as CoinMarketCap. 
Customer Support
Easy Crypto has one of the most comprehensive FAQ/Help Centres for users. You can simply get the answers to the most frequently asked questions through the support centre. In addition, the platform provides several articles about crypto transactions, security, third-party wallet creation, etc.
Unlike top crypto exchanges in Australia, such as CoinSpot, Easy Crypto doesn't have 24/7 customer support. You can only send a ticket to the Australian customer support staff when you need help. Easy Crypto's support hours are Monday through Friday, 9 a.m. to 7 p.m. During their working hours, Easy Crypto often responds swiftly to new tickets.
Easy Crypto Security
Easy Crypto provides several measures to ensure customers' peace of mind when trading on the platform, including: 
Regulation

. It follows AML/KYC regulations and is registered with AUSTRAC.

Verification procedure

. It adheres to KYC requirements for fiat currency deposits, withdrawals, and trading.

Hardware wallet

. Users can deposit digital money straight to their hardware wallet linked to the account. Easy Crypto does not keep your crypto assets, saving them from potential hacks.

Safety features

. It supports 2-factor authentication, and you need to provide your login credentials whenever you log in to your account.
Easy Crypto Alternatives
Easy Crypto is a well-regarded cryptocurrency exchange that offers many options to Australian, New Zealand, and South African investors and dealers. The exchanges listed below provide similar features and are trustworthy alternatives to Easy Crypto.
CoinSpot: CoinSpot is among the best crypto exchanges in Australia thanks to its wide range of cryptocurrencies supported, competitive fees and many advanced features. Remarkably, CoinSpot is highly rated for its 24/7 customer support and high-level security measures. You can read our CoinSpot review to learn more about its features. 
Swyftx: Swyftx is a Brisbane-based exchange geared towards both novice investors and serious investors. Supporting more than 320 cryptocurrencies, advanced trading features, DCA and taxation tools, Swyftx has established a reputation for itself. However, as shown in our Swyftx review, users should be aware of its hidden fees and reportedly poor customer service.
Binance. It's the largest cryptocurrency exchange by trading volume and  accepts New Zealand Dollars directly. Binance is a good option for New Zealanders due to its extensive range of cryptocurrencies, cheap trading fees of 0.1%, and sophisticated trading interface.
Digital Surge. Digital Surge is an intuitive and user-friendly platform for buying, selling, and trading cryptocurrencies in Australia. Digital Surge can be an excellent alternative to Easy Crypto for those seeking a crypto exchange with more coins supported, competitive trading costs, and high ratings for customer support.
Independent Reserve. Founded in 2013, Independent Reserve is a long-running crypto exchange in Australia and New Zealand. The exchange's trading fees are competitive at 0.5% per transaction and reduce with increasing 30-day volume. It's a trustworthy crypto supplier with over 80,000 Super Funds investors.
Frequently Asked Questions
Is there a mobile trading app?
Easy Crypto does not have a mobile trading app for buying and selling digital currencies. The website's desktop version is mobile-friendly and accessible on smart devices.
Is Easy Crypto Australia legit?
Yes, Easy Crypto Australia is an authorised crypto exchange. It is registered with AUSTRAC and follows KYC/AML procedures to avoid money laundering and terrorism funding. 
Does Easy Crypto support leveraged trading?
Easy Crypto lacks a derivatives or Futures market for trading cryptocurrencies on margin or with high leverage. Thus, traders can find other leverage exchanges that support cryptocurrencies, such as Binance, FTX, and Bybit.
Can we withdraw on Easy Crypto?
Yes. Easy Crypto is a broker, not an exchange, so they never keep your funds. Each transaction will be withdrawn straight from your bank account or cryptocurrency wallet address.
Can we swap crypto on Easy Crypto?
No. Australians are unable to convert digital currencies on Easy Crypto. This service was once available but was discontinued owing to its complexity. Easy Crypto Australia may introduce a similar solution more suited to its users in the future.
Conclusion
Easy Crypto Australia provides a modern and intuitive interface for beginners. The option to acquire cryptocurrency without first making a deposit is a fantastic feature that allows you to maintain control over your finances at all times. However, the drawbacks are that there is no mobile app, Live Chat assistance, earning hub, multi-token wallet, advanced orders, or crypto swaps. Moreover, compared to other cryptocurrency exchanges in Australia, the trading fees of 1.35% are too high and do not offer good value for money.