According to crypto analytics company Glassnode, the introduction of Bitcoin non-fungible tokens (NFTs) known as Ordinals has pushed the number of non-zero Bitcoin addresses to a new all-time high of 44 million.
Glassnode reported that for the first time in Bitcoin's 14-year existence, a percentage of network activity is being used for reasons other than peer-to-peer Bitcoin (BTC) transactions:
"This is a new and unique moment in Bitcoin history, where an innovation is generating network activity without a classical transfer of coin volume for monetary purposes."
Glassnode claimed that the Ordinals boom has led to a recent short-term increase in Bitcoin network utilisation that has attracted a large number of new active users with a non-zero BTC balance to the network.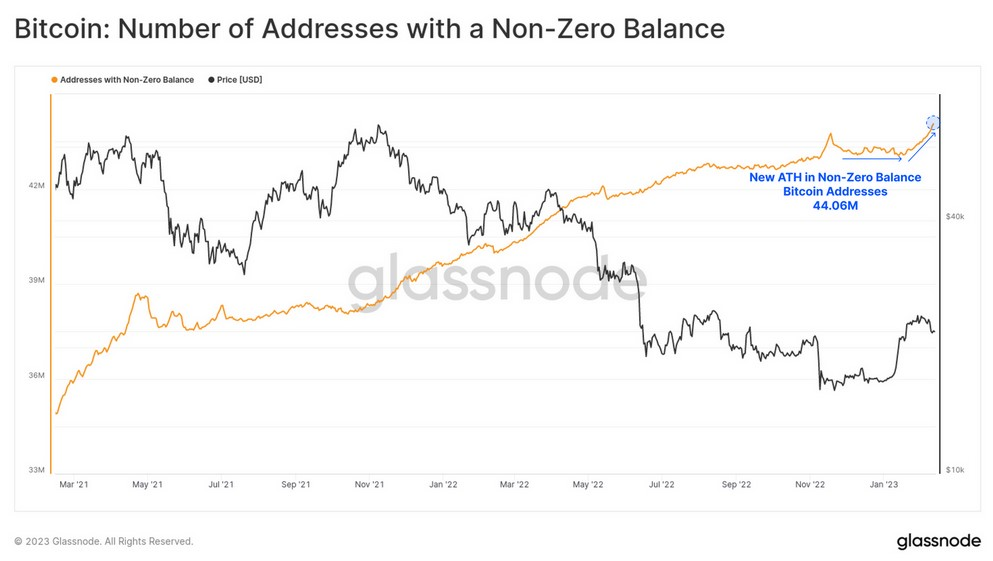 Glassnode explained that the major source of this activity is Ordinals, which instead of carrying a high payload of currency volume, has a larger payload of data and new active users. "This describes a growth in the user base […] from usage beyond the typical investment and monetary transfer use cases".
A new player rivals for block space
Glassnode highlighted that Ordinals is now competing for block space demand, which is putting upward pressure on the free market, but that this has not resulted in a substantial increase in Bitcoin transaction costs.
According to Glassnode, the highest limit of the average Bitcoin block size has climbed from 1.5-2.0 MB to 3.0-3.5 MB in a couple of weeks after Ordinals began on January 21.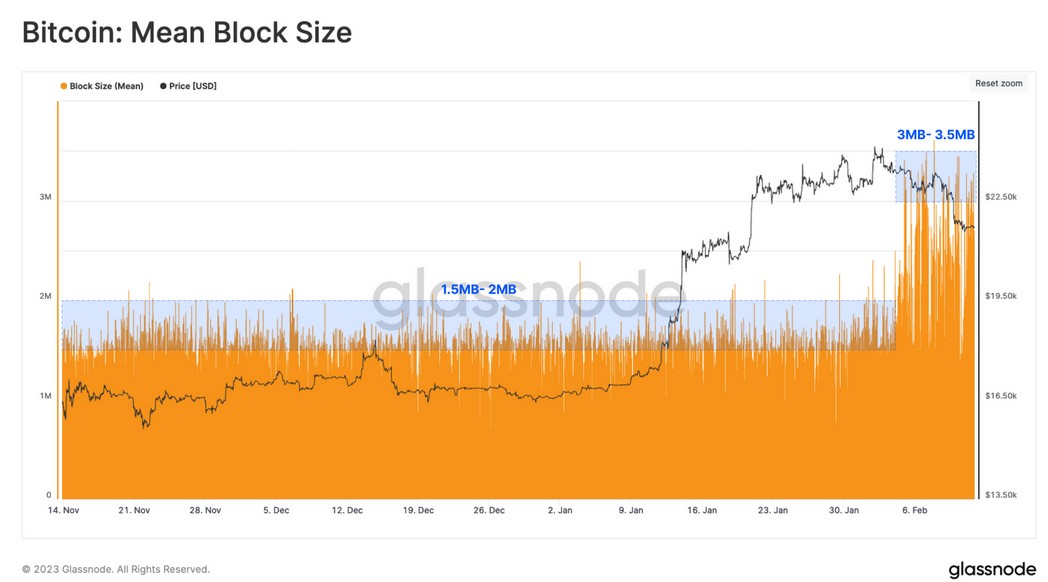 This has not, however, increased fees. Glassnode reports that a new lower-bound transaction price for block inclusion has been attained since Ordinals debuted on January 21.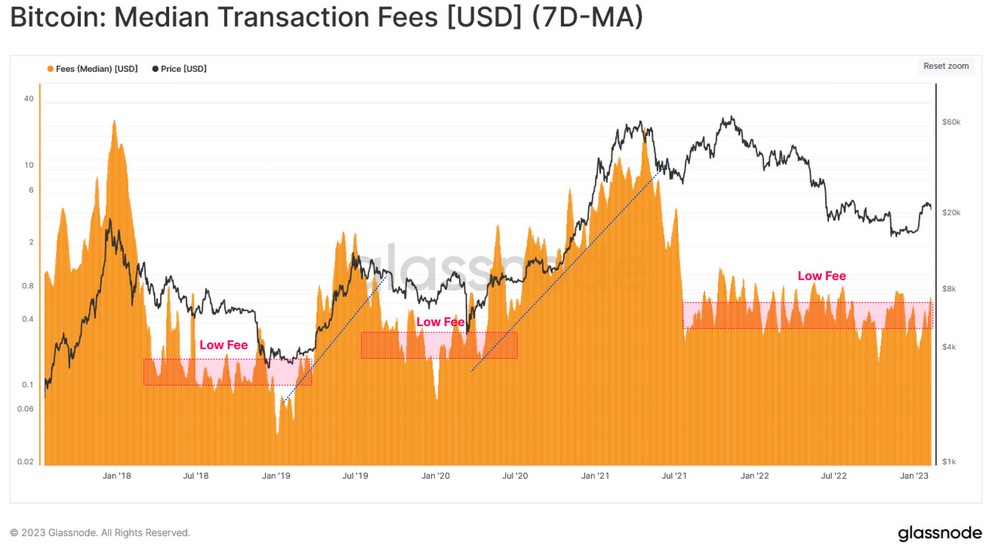 Taproot's soft fork, which went into effect in November 2021, facilitated the technological applications underlying the Ordinal protocol. Bitcoin Ordinals were released on January 21.
By using the Ordinals numbering method, Bitcoin users may assign arbitrary data to satoshis — the smallest unit of BTC — allowing them to encode Bitcoin-native, NFT-like images.
Over 78,400 NFT-like photos and movies have been inscribed to date.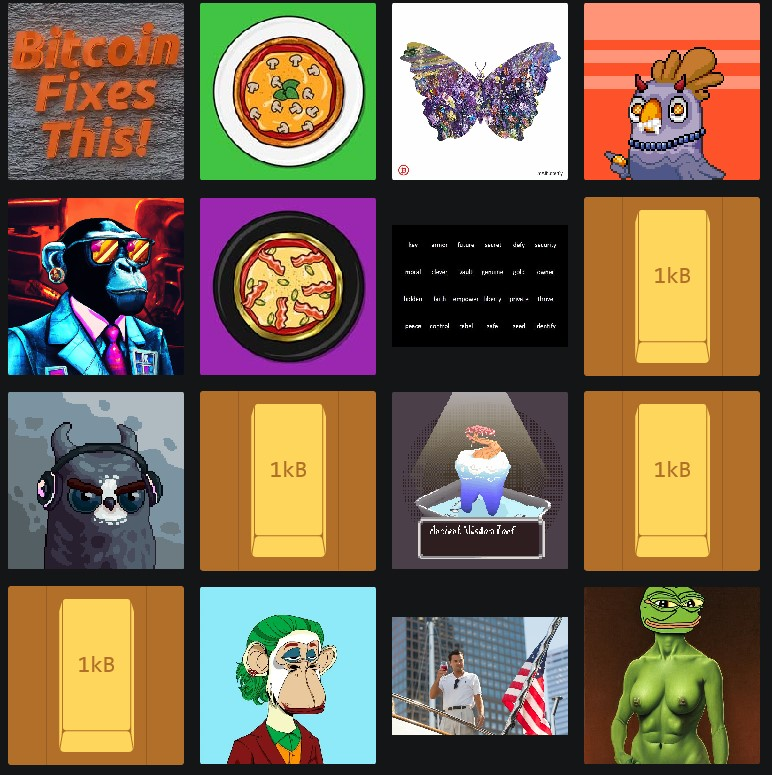 However, the influence of the NFT-like pictures on Bitcoin has yet to be without debate.
Notable Bitcoiners such as the CEO of Blockstream, Adam Back, have lately voiced their dislike for the Ordinals protocol, claiming that it deviates from Bitcoin's intended to function as a peer-to-peer electronic payment system.
Others, though, have been more receptive to the concept. Dan Held, a Bitcoin bull, has argued on many occasions that Ordinals increase the number of financial use cases for Bitcoin.