The prolonged crypto cold does not hinder the industry's efforts to promote worldwide acceptance and accessibility. A new agreement between CoinCorner and Bitnob enables users on different continents to conduct international transactions using several fiat currencies.
Transferring funds between Europe and Africa typically involves a third-party facilitator, such as Western Union, which relies on centralised firms. These transactions are notorious for their lengthy processing timelines involving several parties before approval and their high costs. As of 2020, the World Bank estimates that annual remittances to Sub-Saharan Africa exceeded $40 billion, with Nigeria alone receiving about half of this amount.
Now, users may transfer payments from the United Kingdom and Europe to chosen African nations using the Bitcoin Lightning Network. Send Globally permits the transfer of British pounds (GBP) or Euros (EUR) to the local currencies of Nigeria (NGN), Kenya (KES), and Ghana (GHS).
The funds are quickly translated to the local currency through the Lightning Network and transferred directly into the recipient's bank account or mobile wallet.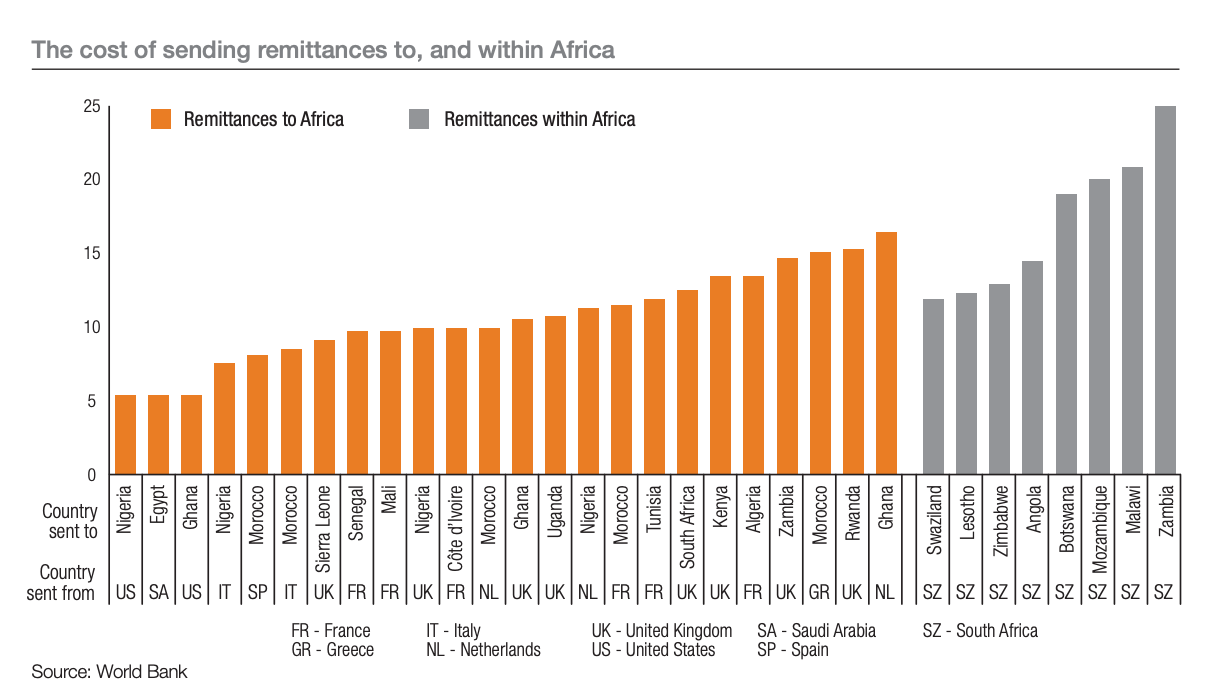 Danny Scott, the CEO of CoinCorner, stated that the remittance business has a significant opportunity to emphasise the utility of Bitcoin (BTC).
According to Statista, Nigeria is among the top 10 nations for remittance payments in 2021. In addition, the World Bank claimed that Sub-Saharan Africa accounted for 14.1% of worldwide remittances in the previous year.
However, over 80% of African nations restrict the organisations that can provide remittance-related services to local banks. This exclusivity raises hurdles to the entrance, limiting access to funding for those with the greatest need.
As Africa is rich in developing economies and practical use cases, the popularity of cryptocurrencies in Africa has been a hot subject in the industry.
Specifically, in North Africa, the crypto business continues to expand. According to a survey by Chainalysis, the Middle East and North Africa (MENA) are the fastest-growing areas globally.
The Nigerian government met with Binance in September to negotiate a special economic zone that would assist crypto and blockchain-related enterprises in the region.
A subsequent analysis from Chainalysis emphasised Ghana's ascent to prominence in cryptocurrency. According to the report, the nation might catch up to Nigeria and Kenya in crypto adoption.