Due to the booming crypto market, Bitcoin (BTC) mining has gone mainstream. The first nuclear-powered data centre in the United States to provide Bitcoin mining services is to open in Pennsylvania.
According to World Nuclear News, zero-carbon data centre builder Cumulus Data, a subsidiary of independent power producer Talen Energy, has finished the powered shell for its first data centre powered by a 2.5-gigawatt nuclear power station.
As the first facility of its sort in the United States, the 48-megawatt, 300,000-square-foot data centre is connected directly to the Susquehanna nuclear power plant in northeast Pennsylvania and sits on a 1,200-acre complex.
Dealing with the energy 'trilemma.'
Alex Hernandez, CEO of both Cumulus Data and Talen Energy, has commented on the new development:
"Our flagship Cumulus Susquehanna data centre campus is positioned to welcome its first tenant and commenced commercial operations this year. We look forward to advancing our mission to solve the energy 'trilemma', which we define as the rapidly increasing consumer demand for zero-carbon, low-cost, and reliable electricity by data centre customers."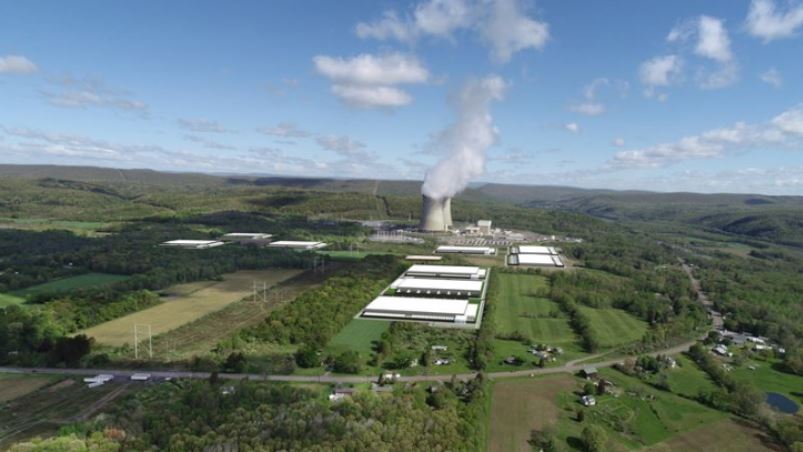 In addition to this 48-megawatt powered shell, two further ones are under active development in phase 1 of the project, with an expected aggregate capacity for the campus of 475 megawatts. Cumulus Data has located another 18 Talen Energy sites as potential locations for future data centres with direct connections to the power station.
The joint venture between Talen Energy and a U.S. cryptocurrency mining startup, TeraWulf, was announced in August 2021. Since then, construction of the Nautilus Cryptomine, a zero-carbon Bitcoin mining facility, has been on the way on campus.
According to TeraWulf, construction of the Bitcoin mine was momentarily paused in early December of last year. It is in the early phase of scaling up its mining activities, and the firm aims to supply 50 megawatts of net mining capacity in Q1 2023. However, 
Environment-friendly Bitcoin mining
Africa's longest protected park, Virunga National Park, has been struggling to recover after years of militia conflict, deforestation, and little government support. But now it is employing Bitcoin mining powered by hydroelectricity to generate the funds it needs for funding.
To mine Bitcoin with no carbon emissions, solar panels are used to convert sunlight into digital currency. An Antiminer S19, which consumes 72 kWh daily, needs a solar system capable of producing 14 kWh, equivalent to around 35 ordinary 400-watt solar panels, to function.
Peter Egyed, also known as AZ Hodl, had an off-grid solar array installed for his Bitcoin mining enterprise in March 2022, with an expected return on investment within 36 months.