Gideon Nweze, the CEO of Digital Bitcoin Art and Assets (DIBA), believes an alternative approach to integrating NFTs with Bitcoin that avoids any adverse effects on block space and transaction fees exists.
Putting this belief into practice, Nweze recently unveiled a beta version of his NFT marketplace on May 19. Rather than relying on Ordinals, the platform uses the RGB Smart Contract Protocol to create NFTs within the Bitcoin network.
Since the introduction of the Ordinals Protocol, the popularity of Bitcoin-based NFTs and tokens has skyrocketed, as evident from the staggering count of over 9 million inscriptions. Nonetheless, the widespread adoption of Ordinals has not been without controversy, primarily due to concerns surrounding its impact on block space and transaction fees.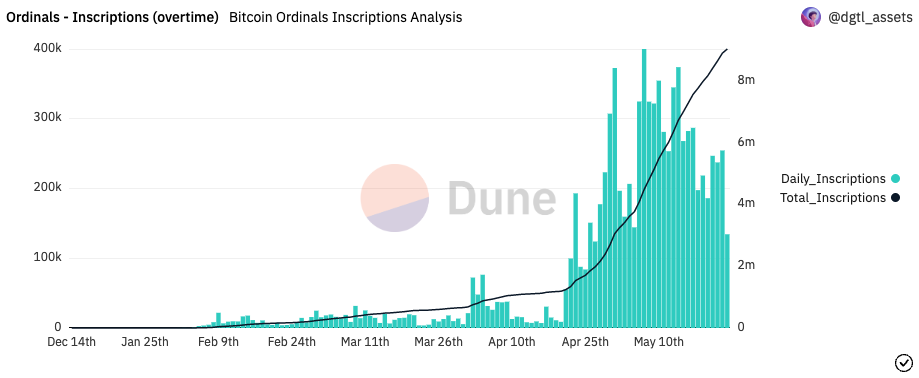 In contrast, the RGB Smart Contract Protocol originated in 2016 when it was initially introduced as the "BHB Network" by Bitcoin developer Giacomo Zucco, later relaunching in 2019. This protocol facilitates encrypted transactions with Lightning Network functionality, allowing users to mint NFTs without occupying substantial space on the network.
According to Nweze's statements to Cointelegraph, the RGB Smart Contract Protocol operates similarly to a layer-2 scaling solution on Ethereum, although he acknowledges its "extremely complex" nature. This protocol could address the block space challenges recently faced by Bitcoin.
Criticism has been directed towards assets minted through the Ordinals Protocol, citing inefficiency and a cumbersome user experience. Nweze explains that this is due to Ordinals directly inscribing assets "into" the Bitcoin blockchain, whereas RGB employs a layered approach on top of the network for its transactions.
The RGB Protocol exclusively focuses on minting NFTs and does not support BRC-20 tokens. However, another protocol, Trustless Computer, uses smart contracts to mint BRC-20 tokens. According to Cointelegraph, Trustless Computer operates as a "protocol within a layer 1" rather than a layer 2 solution. By leveraging smart contracts, it achieves an impressive reduction of token bandwidth by 80% to 90%.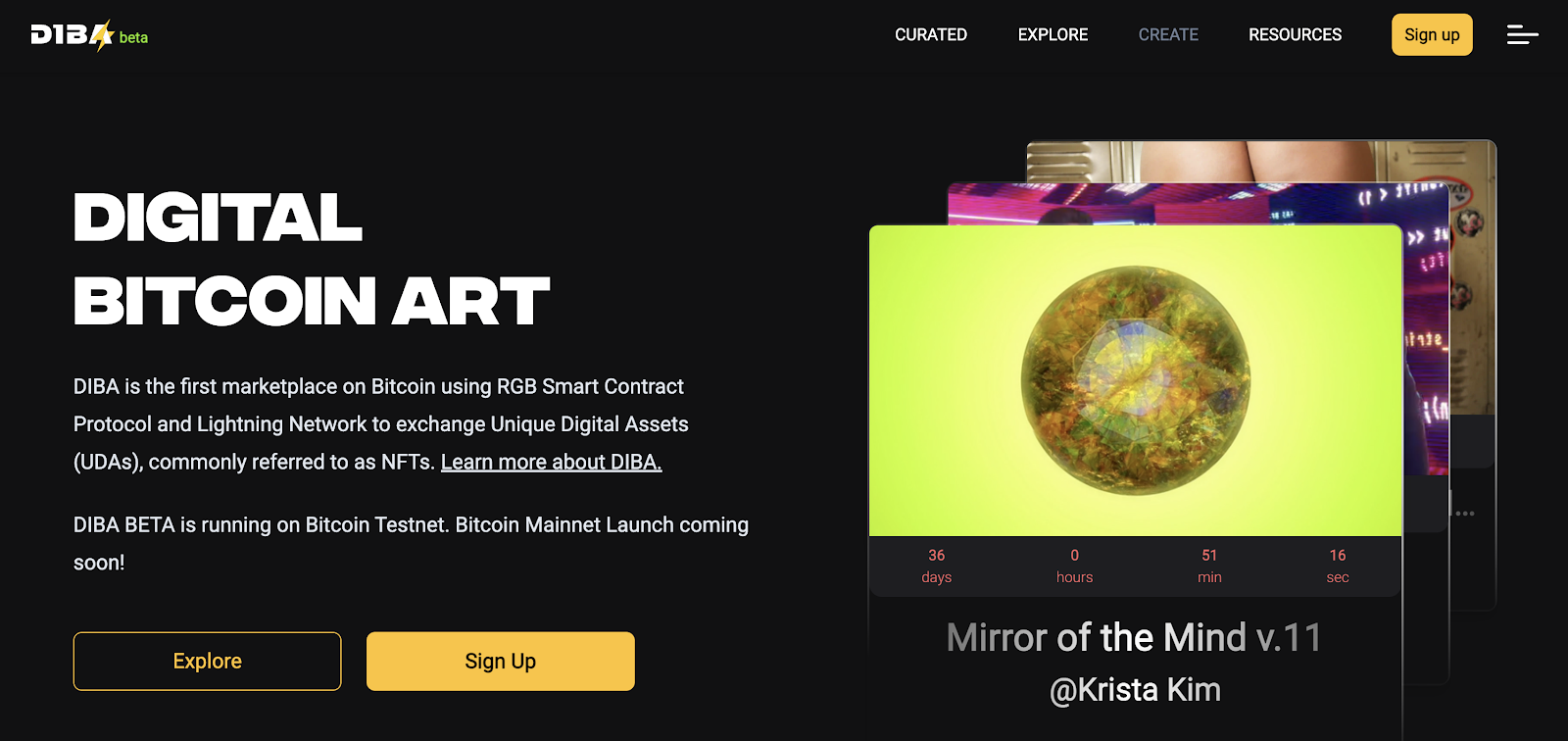 Nweze's statements align with those of Muneeb Ali, the CEO of Trust Machines. In an interview with Cointelegraph, Ali explained how the hype surrounding Ordinals could attract more developers and capital to layer-2 solutions, thereby supporting Bitcoin in the long run. Ali expressed concerns that high fees and network congestion could impede widespread Bitcoin adoption over time without effective scaling solutions.
While some prominent Bitcoin advocates, including Samson Mow, the founder of Jan3, believe that the hype surrounding Ordinals and BRC-20 will diminish within a few months, Nweze remains confident in the longevity of protocols and assets on the Bitcoin network. He attributes this optimism, saying that DIBA uses Taproot extensively, specifically designed to reduce block space, occupying minimal block space, thanks to the significantly smaller size of Taproot transactions.
I am all ears ill look into it. I mean If I want to write a message to someone 1000 years in the future. Statistically blob data on your node is my best bet right now. However you do have a point that it is not practical for all data types like high bit rate video for instance.

— Eloc (@Elocremarc) May 22, 2023
Nweze's enthusiasm for NFTs on the Bitcoin network extends beyond technical development and code. He sees great potential in the cultural and shared human experiences associated with art and music. Nweze believes that by using NFTs to introduce more people to Bitcoin and Lightning, they can achieve a sense of victory by combining creativity and finance.