The now-defunct cryptocurrency exchange FTX said that its digital asset and fiat currency holdings are insufficient and that billions of dollars in customer funds are missing from the exchange and its U.S. branch, FTX US.
The exchange released a presentation on March 2 indicating that FTX had $2.2 billion in exchange purses and fiat accounts, of which $694 million consisted of the most liquid "Category A Assets," which include cash, stablecoins, Bitcoin, and Ether priced at the most recent spot prices.
FTX US only had $191 million in assets, $28 million in customer receivables, and $155 million in receivables from related parties in the wallets of accounts that were linked to it.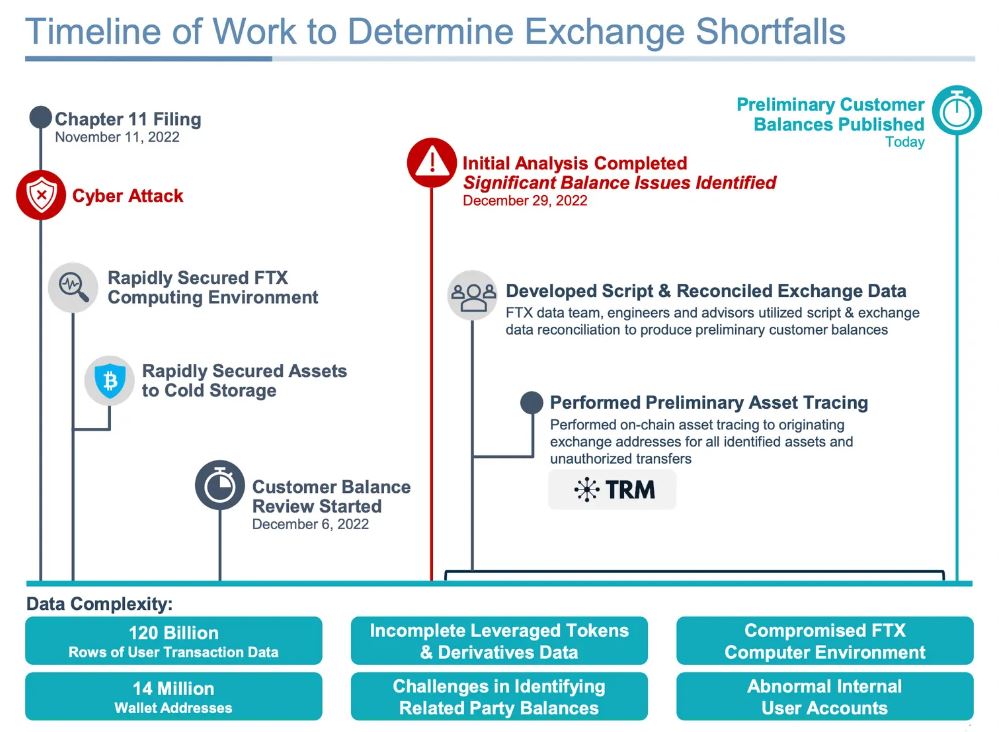 Alameda Research, a subsidiary trading firm of FTX, borrowed $9.3 billion net from the exchange, and FTX US paid Alameda $107 million nett.
FTX recorded surpluses in its less liquid "Category B Assets," which include its own FTX Token, but the holdings are negligible compared to the deficits in its other held assets.
FTX had a total deficit of $8.6 billion across all purses and accounts, while FTX US had a deficit of $116 million.
John J. Ray III, chief restructuring officer and chief executive officer of FTX, said in a statement released on March 2 that the presentation is the second in a "series" as FTX continues to "discover the facts of this situation," adding, "It has taken a huge effort to get this far. The exchanges' assets were highly commingled, and their books and records are incomplete and, in many cases, totally absent."
Former FTX engineering director Nishad Singh pled guilty on February 28 to wire fraud and commodities fraud.
Several Bankman-Fried's close associates reportedly agreed to cooperate with U.S. prosecutors in recent months, preceding Singh's guilty plea.